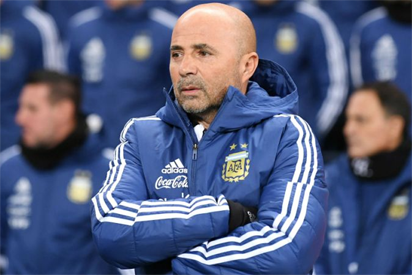 Argentine Football Association (AFA) has settled the terms of exit of their head coach Jorge Sampaoli following the team's performance at the 2018 FIFA World Cup in Russia, local media reported on Sunday.
According to the Argentinian daily sports newspaper Ole, AFA will pay Sampaoli $2m for early termination of his duties instead of $20Mln indicated in his contract which was initially valid until 2020.
The 58-year-old specialist took charge of the South American side in May 2017 with two-times champions struggling to qualify for the World Cup Finals.
After an underwhelming qualification campaign Argentina managed to set off to Russia, where they scraped into the knockout stage with their 2-1 win over Nigeria only to be sent home after losing to France 4-3.
In June, media reported that the Argentina players unanimously voted for Sampaoli to be sacked as the team's head coach after they were held to 1-1 draw by Iceland and thrashed 3-0 by Croatia in their opening two World Cup games.