By Sebastine Obasi
Nigeria's oil production has received a boost as Salvic Petroleum Resources Limited, an indigenous company, has increased production in its Oil Mining Lease, OML 30, regarded as the country's second largest onshore oil and gas asset, from zero-level to 75,000 barrels per day, bpd.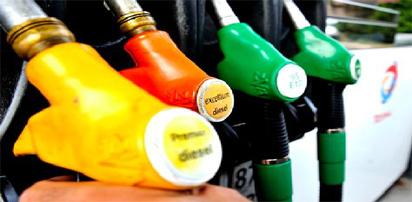 This is happening at a time Lekoil Limited, an oil and gas production company said it plans to raise production to 20,000 barrels of oil per day by 2020. Located at about 35 kilometres East of Warri in Delta State and with capacity to produce an estimated one billion barrels of oil, OML 30, covering 1,095 square kilometres, consists of 11 oil fields, nine flow stations, the Ughelli tank farm and the Trans Forcados Pipeline, TFP.  A source in the company stated that: "Salvic achieved the feat without drilling any new wells as it put in place a work programme of creative and innovative solutions that optimised production and unlocked value from the legacy infrastructure and old equipment.
"The company also rehabilitated the Trans Forcados Pipeline in a record time of three months and maintained uptime of over 85 per cent. To minimise threats to TFP and by extension OML 30, Salvic, which operates under the nameplate of Heritage Energy Operational Service Limited, HEOPS, engaged the host communities on 24-hour surveillance of the project."  He stated: "The company has also provided a platform for dialogue, where the host communities meet to discuss issues that border on their co-existence. Through this, the firm was able to assemble leaders such as the presidents-general, traditional rulers, and youths among others, who can influence decisions.
"Salvic made timely Freedom To Operate, FTO, payments to ensure unhindered access to locations where the firm produces crude oil among others. The communities relied on the 2017 Global Memorandum of Understanding, GMoU fund to carry out community development projects and the fund was paid in full.
"Beyond the GMoU, Salvic developed an appropriate community service relations programme for 2018, which was approved by the Joint Venture, JV partners like the Nigerian Production Development Company, NPDC and the Shoreline Energy Limited. In addition, the firm has awarded 55 quick win projects and 93 MoUs by the first quarter of 2018.
"As the issue of militancy was resolved in the Niger-Delta region and further encouraged production of crude in OML 30, oil fields and others in the region are sure of boosting crude production and the earnings recorded by government.
If this trend continues,  Nigeria will certainly meet  its fiscal responsibility, which has been made difficult by the crash in the global price of crude oil, fall in the value of naira to dollar, coupled with a depressed economy in the country."
Meanwhile, Lekoil, which currently produces 8,000 barrels of oil per day at Otakikpo field, said it plans to raise production to 20,000 barrels of oil per day by 2020.  According to the company, it is planning a two-well appraisal drilling programme at Ogo field, with long lead time items such as wellheads already ordered. This is as it awaits government's approval on its acquisition of an additional 22.86 per cent stake in OPL 310 which will take its total interest in the asset to 40 per cent.
"Our priority for 2018 is to continue to grow production volumes and profitability at Otakikpo.
Our planning for Phase 2 field development is already underway, targeting 20,000 bopd to be reached in 2020, subject to securing additional funding from industry sources" said Chief Executive Officer, LekanAkinyanmi.  He explained that part of the growth strategy includes further appraisal and development work at the Ogo field.
"In tandem, we will aim to progress the appraisal and development of our Ogo discovery in OPL 310. Once we receive the second Ministerial consent, we plan to finalise funding plans for an appraisal drilling programme. The programme will comprise two wells which will include flow testing."  According to him: "Our aim is to secure enough information to enable the partners to take a Final Investment Decision in 2019 and then to proceed with development in partnership with GE Oil and Gas. LEKOIL had earlier signed a Memorandum of Understanding with GE Oil & Gas for the full field development of Ogo field."