Allah has assigned to us the season of goodness in which the rewards for good deeds are not only in multiple folds but also the bad deeds are bloated out. In it, there are opportunities for repentance and forgiveness.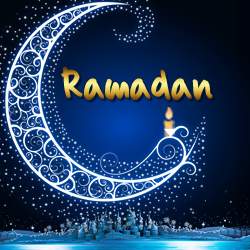 Whoever uses the time to purify himself will be spiritually cleansed; he will attain success in this world and hereafter. That is one of the blessings of Allah in the month of Ramadan.
It is a period of worship during the day and better part of the night. We were created to worship Allah alone. Worshiping Him must come with utmost piety. In fact every act of worship must be laced with piety.
Fasting is not only about abstinence from food and drink, but also going closer to Allah; by doing what you bring you closer to Him as well as shunning those things that will vitiate your fast and render the whole exercise useless. Come to think of it, what is the need to deny yourself from the food and pleasure of life, feeling the pangs of hunger and yet with the availability of food or the means to get same, you chose to fast only to be rendered useless.
If you don't have the fear of Allah, your fasting might not achieve the divine purpose because it is meant take away some bad acts from you, purify you and draw you closer to Allah.
Giving our time and resources for the sake of Allah during the month will be a great effort towards reaching the immediate precinct of Allah. We can gain enormous closeness to Allah with our day and night ibadaah.
Your Taraweeh, your Qiyam layl, your Sahur, your Tilawat and abstinence from food, drink, sex during the day are all activities you must do appropriately for the sake of Allah in order to earn the reward. As you keep to the rules of fasting, also make out time for other acts of worship, no matter your business or official schedule. May Allah accept it and reward us abundantly. Amin.
Lagos —Sahur: 4:30- 5:10 Iftar: 7:01
Abuja —Sahur: 4:00- 4:45 Iftar: 6:58
P/Harcourt —Sahur: 4:15- 5:05 Iftar: 6:48
Asaba—Sahur: 4:15- 5:05 Iftar: 6:55
Maiduguri—Sahur: 3:30- 4:17 Iftar: 6:30
Kano—Sahur: 3:40- 4:35 Iftar: 6:50