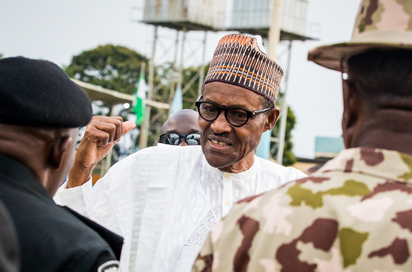 Buhari visits Plateau state to condole with families who lost members to herdsmen killings
By Dayo Johnson
AKURE—THE Peoples Democratic Party, PDP, yesterday, described as belated the visit of President Muhammadu Buhari to Plateau State over last weekend's genocide, accusing him of showing more interest in 2019 presidential election than governance.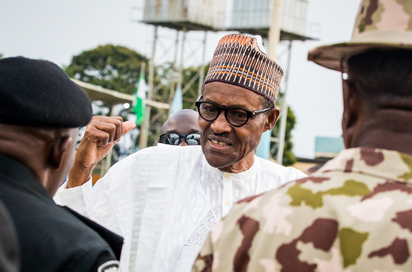 The party lamented that "Our country has almost returned to a burial parlour. Nigerians are in pain over the needless killings."
PDP's National Publicity Secretary, Mr. Kola Ologbondiyan, who spoke with newsmen in Akure, said the President was insensitive to the genocide in the country hence his visit to Cross River instead of first to Plateau State where hundreds of lives were wasted.
Ologbondiyan said: "For us in the Peoples Democratic Party, we believe that President Muhammadu Buhari is more interested in the 2019 presidential election than governance.
"He does not care about what happened between now and 2019. He goes after votes and his passionate drive is how to secure electoral victory in his ill-fated desire to return in 2019. There is a huge loss of lives in Plateau State and we feel that it goes beyond the issue of sending Vice President to go and check.
"We think that5 the first place that Mr. President should go to is Plateau State, not going to commission a state project in Cross River.
"We cannot say that because Cross River is a PDP state, we should encourage Mr. President to do what is not justifiable because we want the president to do what is sensitive to the feelings of ordinary Nigerians."
"His action of going to Cross River at the expense of first going to Plateau, where a huge numbers of Nigerians have been killed is to say the least is irresponsible.
"As a matter of fact, what singular project has Mr. President commissioned on behalf of Federal Government in last two years?
"The President is always going after projects like commissioning of bus stop or commissioning of borehole in another state, whereas the basic responsibility of being in governance is protection of lives and property.
"We are witnessing a situation which is not known in our country. Our country has almost returned to a burial parlour. We believe that should be a concern to Mr. President not chasing after state projects for commissioning all in the game of seeking re-election in 2019.
"Nigerians are in pains over the loss of lives and the lives of a single Nigerian is as important as the lives of hundreds of Nigerians."
Reacting to the President's statement on restructuring of the country, the PDP spokesperson said: "We must understand that the APC is not a political party. APC is a movement. APC deceived Nigerians, they lied to Nigerians and because our political system is metamorphosing , Nigerian didn't believed that group of a political elites can come together, just to lied to them and seized political power.
"It is not new to us in our party that APC is now claiming that restructuring is parochial or restructuring has different meaning to different people.