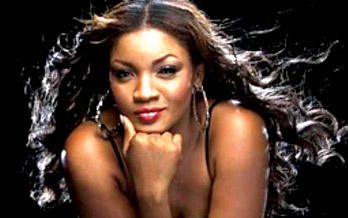 *Omotola
By ADETUTU ADESOJI
Age, they say, is just a number, and has nothing to do with looks, style, behavior or status. The saying that life begins at 40 is unarguably true as this applies to the following ladies who  not only look way younger than their actual ages, they are successful and most of all, beautiful.
Here is a list of Nollywood actresses who are 40 but looks like they are barely out of their 20s which proves that 40 is indeed the new 20.
Omotola Jalade Ekehinde
With four teenage children, super talented actress, Omotola Jalade Ekehinde also known as Omosexy is no doubt one of the sexiest women in Nollywood. With a youthful look and a flawless skin, it will be quite difficult to believe that she recently turned 40. The award-winning actress celebrated her new age with a series of events which she tagged 'Omotola 4Point0'.
Omotola is certainly not afraid of getting older as she revealed this on her Instagram page, "I'm not afraid of getting older; I'm afraid of not being fulfilled, like I didn't do everything I could do," she wrote.
Born 7th of February, Omotola has acted in over 100 movies and has many awards to her credit.
Mercy Aigbe
Mercy Aigbe is one actress that takes no prisoners when it comes to tending to her looks, little wonder she looks nothing close to her age. The CEO of MagDiva boutique would easily pass for a lady in her 20s and the reason is not far-fetched as she takes pride in showing off her fresh and chic style on social media.
The mother of two revealed her excitement about turning a new age, as she had waited many years for it. In her words, "For many years I have looked forward to the day I will turn 40 and now I am happy it has finally come," she wrote on Instagram.
Leaving her unpleasant separation from ex husband behind, Mercy Aigbe is definitely living her best life at 40.
Omoni Oboli
Nollywood sweetheart, Omoni Oboli is another woman with a face and body like that of a teenager so much that when pictured with her four handsome sons she can be mistaken for their sister.
The first lady, as she likes to call herself, has crowned herself the hottest 40-year-old as she showered encomiums on self in an Instagram post. She wrote, "I'm the hottest 40-year-old I know."
Omoni added an extra feather to her cap as she recently published her first book 'The Stars are Ageless' to kick start a new decade.
Funke Akindele Bello
Also rocking the 40's club is TV sensation, Funke Akindele Bello better known as Jenifa. Popular for her comic sitcom, Jenifa's diary, the Lagos born talent is gorgeous as ever, successful and in love. Funke is living the teenage dream as she spares no one when it comes to showing off fun times with husband, JJC Skillz, from red carpet moments to exotic vacation locations.
Iyabo Ojo
Another personality that screams 40 is the new 20, is screen diva, Iyabo Ojo. With a trim silhouette, the actress cum producer and entrepreneur is unarguably carrying her years with grace.
Mother of two teenagers, her close affinity with her kids can be said to be one of many factors responsible for her unfading youthfulness.
Iyabo Ojo recently starred in movie, "Divorce Not Allowed," a sign that there is no slowing her down even career wise.
Stella Damasus
Actress and singer Stella Damasus is a definition of ageless beauty even to the awe of her husband who expressed this on social media, "40 has never looked this good! Gosh! Babe," he had posted. Stella is definitely enjoying a second youth as she found love again in recent years, after the death of her husband, Jaiye Aboderin. Now married to Daniel Ademinokan, the mother of two is as beautiful as when she made her debut in Nollywood in the movie 'Breaking Point.'
Talented role interpreter, Toyin Alausa also makes the list. The actress remains effortlessly beautiful even at 40.
Revealing some behavioral changes she has made in her new age, she said, "I'm more patient with people and less temperamental."   Also on her fulfillment as a thespian, she had this to say, "I'm happy with where I'm in my career because there is by far a huge progress from where I used to be and I'm still working hard towards achieving other successes in life."
Adediwura Adesegha
Adediwura Becky Adesegha, better known as Adediwura Blarkgold is another actress who is forever young. The philanthropist proves that Black don't crack with her unblemished skin. The mother of one at 40 is more alluring than ever.
Foluke Daramola
The list would be incomplete without the big and beautiful actress, Foluke Daramola, who turned 40 in February. This wife and mother looks breathtakingly beautiful for a 40-year-old.
Susan Peter
Alluring actress and philanthropist, Susan Peters is forty and fabulous as she recently celebrated her birthday amid pomp. Known for her expensive style, the Benue Pikin as she calls herself looked stunning as she hosted family and friends to mark her new age.
Liz Da Silva
Popular actress Elizebeth Omowunmi Tekovi Da Silva, better know as Liz Da Silva is the latest inductee into the 40's club. With a successful career in the make belief world, the Lagos born actress and mother of one is living life on the right side of four decades.