Andrew Skipper currently heads the Africa practice of Hogan Lovells, a global law firm with offices in more than 45 countries including 11 offices in the USA. In this interview with Sebastine Obasi, he talks about the challenges confronting power situation in Nigeria. Excerpts.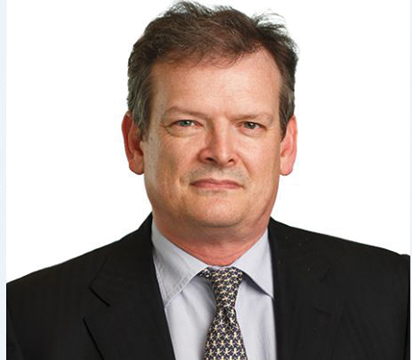 How reliable and safe do you think renewable energy is in Africa?
Reliability can be attrib-uted to two things, one of which is the availability of the sun as the basic raw material for solar power – which is abundant in Africa, another of which is the technology itself which can be improved upon. Another aspect, however, is the battery storage of solar energy which when enhanced would aid with convenience and ease of use. Also with the excellent quality of the sun, there will in time, be an improvement upon this technology.
How affordable is this technology to the masses?
The cost of solar is reducing across Africa though it is not yet very affordable. With investment in coal-fired power station, the cost will reduce significantly. The cost will further reduce as more people use it either on the main grid or on micro grids making it more impactful for everyday use. The challenge, however, is the dearth of renewable projects taking place now.
South Africa for example, stepped down on dozens of big projects, which are recently being re-assessed now that Cyril Ramaphosa has taken over as President. I think what we will have is more solar power and though it would not take over from oil and gas particularly, it is an important factor. We have done and are still doing a lot of solar projects across West Africa like Senegal, Ghana, Guinea and Mali, as well as a number of projects being carried out in Nigeria, and we are still looking at other countries, so the appetite is still there to do the projects.
What are the benefits of  adopting renewable energy for Nigerians?
As with some places in the world, there is a convergence point for friendly environmental practices and renewable energy. The more renewable energy is used, the greener and cleaner the environment will be and the healthier the population. Renewable energy will replace diesel and petrol fumes which make the atmosphere toxic. It is also cost effective, more sustainable and in line with the world policy of going green. With sunlight being abundant in Nigeria and with the development of the technology and the storage capacity being improved upon, people will benefit in terms of cost value, businesses and industries will grow and the revitalised agricultural sector will receive a much needed boost in terms of refrigeration and general logistics needed. This will in turn make investments more attractive in Nigeria.
How can Nigerians fully maximise the use of renewable energy?
The issues surrounding power in Nigeria are highly political and if truly we see renewable energy as the way forward, we need the political will to push it at the highest levels. Despite the politicking, a lot of people want to invest in renewable energy and some are presently involved in ongoing projects in Nigeria in the solar and renewable space but how many of these projects have come to fruition? In Nigeria, we need a clearer road map to produce projects which will deliver on their ultimate goals.
Most African heads of state are looking for foreign investments in renewable energy for their country but these won't come until the investors are sure they will make their money back.
There are also issues of security and corruption which have to be dealt with as well. Personally, I'm optimistic. I identify with the Nigerian spirit of optimism, nonetheless these challenges have to be addressed. Finally, what is the future of renewable energy in Nigeria and Africa in general? The future is renewable energy. The power deficit in Africa and the mass move from carbon to more friendly sources of alternative energy.
This means that Africa presents viable opportunities for renewable energy investments, be it solar or wind like in South Africa, or geothermal, all of which have abundant raw materials in Africa.
These are at the major level of producing and at Hogan Lovells, we recently held our first Community Solar Innovation Awards for innovative solar developments which can impact small communities.We had 280 applicants from around the world, mostly from Africa, and the award aims to reward the enterprise and innovation of young people inventing ways.