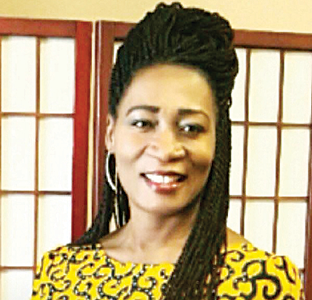 By Chris Onuoha
Dr. Akindotun Merino is a professor of Psychology based in the USA. She is an avid advocate of leveraging human capital to improve the collective mindset in communities. Akindotun Merino, PhD, is especially interested in fostering opportunities to bridge the 100-year learning gap in African educational systems. She has a creative and innovative idea to help change the landscape of educational learning in Africa starting from Nigeria.
Dr. Merino has over 30 years experience in education from her Bachelor's degree at the University of Lagos and Master's and doctoral degrees in the US. She taught in schools in Lagos before travelling to the US where she served in several capacities including classroom teacher, mentor/teacher, researcher, curriculum designer, presenter, professor, Director of Training, Department chair, accreditation team. She has also worked as consultant to several stakeholders, University Administrator, CEO, President and Institutional Vice-President of Academic Affairs for multiple campuses. Dr. Merino also serves as Behavioral Health Commissioner in California and on a few other Boards. She is an international conference speaker and CEO of Jars Educational Group with several published books to her credit.
Armed with these qualifications, Dr. Merino brought back home her first educational sensitisation programme called The African STREAMS project – Nigeria Campaign held in Ikeja, Saturday 9, 2018. Participants in their numbers assembled for this all-important exercise that defined and treated certain deficiencies in the educational system in the country.
The African Stream, TAS, is a campaign for students to explore the wonders of Science, technology, Reading, Engineering, Arts and Math, STREAM, through collaboration, critical thinking, creativity and citizenship. The medium for presentation are interactive exhibits, live demonstrations, innovative programmes and awe-inspiring films. The platforms advocate and provide transformative solutions that fill the gap in classroom learning and take education outside the four walls.
With topical issues concerning the Challenges of  education in the 21st Century by Dr. Merino, she pointed a way forward for a paradigm shift through innovative and effective teaching methods to better the existing curriculum. According to her: "Africa needs an education paradigm shift. Education planners have to look beyond counting the number of children sitting in classrooms and start to focus on learning. Teachers cannot be separated from students' success."
Dr. Merino champions training teachers in the 4Cs approach to upgrade standards of teaching and learning in Nigeria. Her organisation tends to present a united African continent, with educated children who think critically, creatively, work collaboratively and participate in the global economy as ethical citizens.
"We have a vision to upgrade the quality of education such that it encourages and stimulates personal discoveries, experiential learning that elevates communities, mentorship that culminates in career shaping discoveries, and students who become ethically guided solutionists," said Dr. Merino.
Speaking on reasons for initiating the project, she stressed: "My career has been in education and psychology. I have done everything from teaching to heading a department and now, I am the Vice-President of a university in the US. I am very passionate about education. I think this is an opportunity to make a difference in our society. That is why I am doing this. My foundation decided that this is going to be a Corporate Social Responsibility, CSR, from our side and to make sure that we contribute our quota to make education work in this country.  During a conference held sometime last year with all the stakeholders on ground including the President, Muhammadu Buhari, one thing he actually said that is of great importance was that we cannot afford to neglect our education, that we need to increase the quality and fill the gap. So, I decided to do my own part – that is making sure that the education system is more effective without changing the curriculum, work on the teachers and also make learning more interactive."
With great enthusiasm to creative and innovative solutions, Dr. Merino challenged the system by saying: "If I happen to be a Minister of Education in this country, I will introduce a pragmatic approach towards education, enhancing quality teaching method that will key into the 21st Century system. The most important thing I need to do first is to increase the budget for education. We have to make sure those teachers' welfare matters.
"Right now, my focus is to add my voice to those advocating for improvement in the quality of education and be a solutionist with the introduction of our model to this landscape. To all the stakeholders in charge, I will say they are making good progress but it still remains a fact that Nigeria and other African countries are so far behind in academic and opportunity gap that we must think creatively to be able to compete in the 21st Century.
"There's a need to prepare our students for a changing world by doing the following such as making learning interactive and business relevant, prepare students to be solutionists, invest in teachers' salaries and professional development. Other things include the following: provide scholarships for them to get private best services as this will create a higher competent pool of teachers, give power to local schools for implementations and decision-making, upgrade administrative facilities as vision models and develop a practicum model that promotes practice," she said.
Continuing, she added: "Meanwhile, there should be reward for volunteerism while all school inspectors should be model 21st Century education teachers. Besides, we need a diverse group of advisors at the decision table and also encourage those coming home from the diaspora to assist in this venture by removing red tapes."
Dr. Merino also disclosed that Lagos State is the pilot state of the project. "This is because Lagos has been very receptive to our initiative."  According to her, "SUBEB is working on our proposal and we are hoping that they quicken it so that we can engage our children in an interactive museum. It is so big that it will bring a change in our learning system. Right now, about 60 to 70 per cent of our children are not in school. Some of them that are in school are not getting the quality of education that they should. We need to be competitive and teach the children so that they will be solutionists in the society rather than focusing on being employees. We need to teach the children to add value to the country, so that they don't have to go to school and learn only arts and science theoretically but to practicalise it.