By Jane Echewodo
The no-case submission by Ifeanyi Ogbogo, Chigozie Abazu, Prince Unachukwu, Obinna Igwenagwu and Chukwudi Anikputa, accused of theft of 26,667 motorcycle engines, valued at N1.2 billion, property of Fragend Investment Nig. Ltd., has been upheld by a Lagos State Magistrate's Court sitting at Isolo.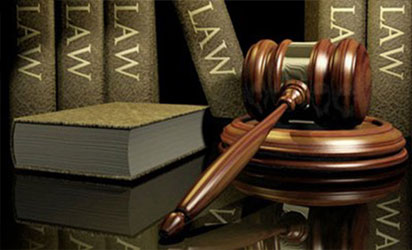 Trial magistrate, Adeola Adedayo, arrived at the decision after declaring that the Police failed to carry out diligent investigation into the case.
In her ruling, Magistrate Adedayo held that "the trial court is not at this stage called upon to express any opinion on the evidence before it.
"The court is only called upon to take note and to rule accordingly that there is before the court no legally admissible evidence linking the defendants with the offence with which they have been charged.
"In upholding a no-case submission application, it must be shown that there is no evidence to prove an essential element of the alleged offence, the evidence adduced has been so discredited as a result of cross-examination and the evidence so adduced is so manifestly unreliable that no reasonable court can safely convict on it.
"In the instant case, the evidence before the court is clear that the motorcycle engines in question can only be imported into Nigeria through the complainant company.
"That is not in dispute and documents to buttress this are placed before the court.
"The Police should have been more diligent in their investigation. I find there is no reason for the defendants to enter into their defence.
"Where a no-case submission is upheld, the defendant must be discharged and I so hold regarding all the defendants."
During the course of trial, Cyril Ajifor from the State Criminal Investigation Department, SCID, Panti, Yaba, Lagos State, led the prosecution team.
Pius Sodje represented the first defendant, while Olarewaju Ajanuku represented the second, third and fifth defendants.