By Emeka Obasi
We cannot talk of Nigeria before the Amalgamation in 1914 for there really was no such country. Anyone who lived and died before that union emerged from the  Colony and Protectorates or better still, simply belonged to any of the groups that dotted the land.
Edward James Roye, an Igbo man, born on February 3, 1815 in Newark, Ohio was the first recorded Igbo lawyer. He left the United States in 1846 and found a new home in Liberia where he achieved many firsts.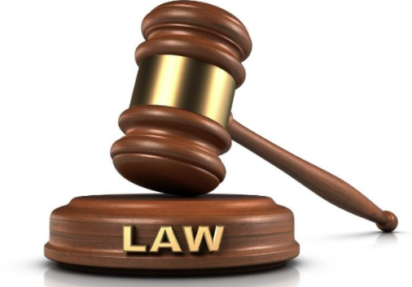 Roye was Speaker of the Liberian House of Representatives. He was the Fourth Chief Justice, Supreme Court of Liberia [1865-68]and to crown it all, the judge became the Fifth President of Liberia in 1870. He held that position for one year and died in 1872.
Following the Amalgamation, Nigeria had a Supreme Court headed by an Englishman ,Sir Edwin Speed and his position was: Chief Justice, Supreme Court of Nigeria. It is therefore incorrect to refer to Stafford Foster-Sutton as the First Justice of the Supreme Court of Nigeria.
Justice Samuel Olumuyiwa Jibowu[1899-1959] was the first indigenous Justice of the Supreme Court of Nigeria. We cannot deny him that honour. He was also the first Nigerian High Court Judge, something that came in 1942. Graduate of Oxford University, Jibowu was called to the Bar in 1923.
Roye was an Igbo man, never a Nigerian. Speed was British just like Foster-Sutton whose tag as Justice of the Supreme Court remains number one. Jibowu follows as number two.
It is therefore wrong to call Dr. Jaja Nwachukwu, the first Igbo Speaker. The Statesman was the first Nigerian Speaker of the House of Representatives. He was also first Minister of Foreign Affairs and ended up as Senator in the Second Republic.
Sir Luis Mbanefo who was called to the Bar in 1936 could not have been the first Igbo Lawyer. Give it to Roye. That does not in any way take anything away from Mbanefo who became the Chief Justice of Biafra in 1967.
The Law is indeed an ass. Justice Jibowu, even in his grave would still be wondering why he did not become the first Nigerian Chief Justice. By 1931, Jibowu  was the first Nigerian Police Magistrate. In 1934, he was the only black Magistrate in the country.
Justice Adetokunboh Adegboyega  Ademola made history on April 1, 1958 as the first Nigerian Chief Justice, succeeding Foster-Sutton. Product of Cambridge University, he was called to the Bar in 1934, became a Magistrate in 1939 and was elevated to High Court Judge in 1949.
The race they say is not for the swift. Jibowu and Ademola were Egba, from Abeokuta. They had wealthy parents although the former was the son of Oba Samuel Oladapo Ademola, the Second, Alake of Egbaland. The two judges were related to the very well known Chief Ademola Alakija.
Justice Ademola was Chief Judge of the Western Region in 1955. His Supreme Court number was 11. Two years later, Justice Jibowu became Chief Judge of Lagos and Southern Cameroon. That was important even if politics was involved. In 1958, he took over as Chief Judge of the Western Region.
As a Prince, Oba Ademola, had visited the United Kingdom in 1904 with his predecessor, Oba Gbadebo, and they were granted audience by King Edward the eighth. Probably that came into play.
It sounds strange that no Igbo man has ever been chosen as Chief Justice of Nigeria. Their consolation should be that in 1970, the Chief Justice of Sierra Leone was Christopher Okoro Cole. He had acted as Chief Justice of the Gambia in 1962, was the last Governor General  of that country[October 1970-March 1971] and First President of Sierra Leone, for two days, in 1971.
Their consolation should be that on March 11, 2018, Justice Chile Eboe-Osuji, from Anara Osu, Imo State was elected President of the International Criminal Court [ICC]. He graduated from the University of Calabar and was called to the Bar in 1986.
The first Nigerian to sit at the International Court of Justice, Charles Dadi Onyeama[1967-1976] was from Enugu. His son, Geoffrey, is the  External Affairs minister. Nkemdilim Amelia Izuako, is the First Female judge in Solomon Islands.
Dr. Taslim Olawale Elias stands out as the first Nigerian to head the International Court of Justice[1982-1985].His record as the longest serving member[1976-1991] still stands. Prince Bola Ajibola, was there between 1991 and 1994.
I want to believe that Justice Akinola Aguda, not Dr. Elias, was the first Professor of Law. The Akure man was appointed Professor of Law in 1965 by the University of Ife while the Lagosian became Dean and Professor of Law, University of Lagos in 1966.
Elias became the first PhD holder in Law in 1949 and by 1956 was visiting Professor of Political Science at the University of Delhi. From the bench, he became Chief Justice of Nigeria in 1972. Aguda was Chief Justice of Botswana in the same year.
Thus  the Yoruba began to spread their wigs. Emmanuel Ayoola reigned as Chief Justice of the Gambia[1983-1992]. Emmanuel Fagbenle was that country's CJ between 2015 and 2017. Other Supreme Court Justices include James Olajide Kassim, Malawi, 1964; Akintola Ejiwunmi, Seychelles and Bode Rhodes-Vivour, Sierra Leone,2008.
Credit too to judges from Akwa Ibom-Cross River area. Egbert Udo Udoma was Chief Justice of Uganda[1963-1969].Emmanuel Akomaye Agim was CJ of the Gambia[2009-2013]. Delta man, James Omo-Agege, acted as CJ there between 1976 and 1977.
The first lawyer, no doubt, is Christopher Sapara Williams[November 17, 1879], an Ijesha Yoruba who was not born as a Nigerian in 1855 but died as one in 1915, a year after Amalgamation.
And the women. The first judge was Modupe Oladunni Omo-Eboh[1969].Stella Jane Thomas, first lawyer[1933]. First Supreme Court Justice, Mariam Aloma Mukhtar. Uzoamaka Onejeme, first Attorney-General, 1976. Jadesola Akande, first professor.
The first lawyer from the North [1955], Ganiyu Abdul Rasaq, was born in Onitsha in 1927, schooled there and speaks Hausa, Igbo and Yoruba fluently.
Subscribe for latest Videos