METKA, the strategic business unit of MYTILINEOS S.A, leading international EPC contractor and industrial manufacturing group, is set to boost access to power with the Nigeria launch of EXERON, a unique and innovative power conversion system that provides reliable power in non-electrified regions and unreliable grid locations.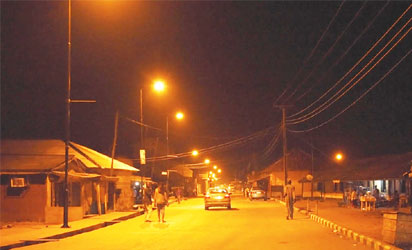 A result of the combination of resources and expertise of METKA and International Power Supply (IPS), EXERON is the most advanced hybrid off-grid system delivering uninterrupted output power through intelligent control of various energy sources, including solar panels, wind turbines, the electrical grid, and/or diesel generators.
Speaking during the launch, Anita Otubu, Head of Special Projects, Rural Electrification Agency (REA) noted that: "our sole mission at the REA is to provide access to reliable electric power supply for rural dwellers, and the launch of EXERON in Nigeria is a welcome development as it would contribute significantly to the realization of our objectives."
On how the system works, Dimitrios Triantafyllopoulos, METKA Project Director, said: "EXERON intelligently combines various power sources with battery storage to reliably provide baseload power. Battery banks are used to store energy for later use at night time, for peak shaving during daytime or to provide resilient energy to the load during grid outages.
It is an affordable and efficient solution suitable for a wide range of applications, including residential, industrial, oil & gas, telecoms, defence and security."
Detailing the features of the product, Emmanuel Elegbe, Operations Manager, METKA West Africa, noted: "EXERON is a complete energy management system. As such, no costs and time are needed for integrating parts from various manufacturers. The system comes pre-configured from the factory, allowing for quick and easy installation."