The Musa Kida-led faction of the Nigeria Basketball Federation (NBBF) on Thursday said it has made slight changes to the coaching crew of the senior men and women's national teams.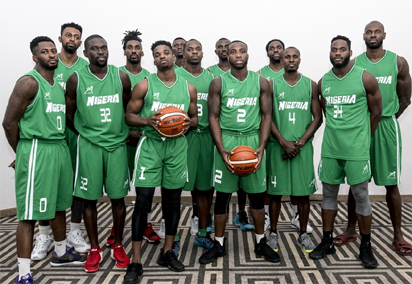 Afolabi Oni, the faction's Media Officer, said in a statement that the decision on the changes, which are with immediate effect, was taken after a review of the national teams' activities.
"For D'Tigers, Dominic Okon and Odaudu Ogoh have been appointed to replace Abdulrahman Mohammed and Adewunmi Aderemi who until now were assistant coaches to Alex Nwora.
"Dominic Okon, a former Ebun Comets player, was part of the D'Tigers team which qualified for the first-ever FIBA Men's World Cup in 1998 and currently an assistant coach with Wichita State University, Wichita, Kansas.
"Ogoh on his part played for Zuma Rocks of Abuja before moving to Dodan Warriors and later to Ebun Comets.
"He was a member of the D'Tigers' silver medal-winning team at the 2003 FIBA Afrobasket in Egypt.
"The experienced coach has also had stints with Lagos Islanders basketball club (2003) before moving to Royal Hoopers (now Rivers Hoopers) of Port Harcourt.
"He led the team to national league glory in the 2011 and 2012 seasons," Oni said in the statement.
He added that the changes also affected the women's team, D'Tigress, with former team captain and current First Deepwater Basketball club coach, Shola Shomala, named as replacement for Ochuko Okworogun.
"Shomala who won the 2003 FIBA Africa Women Club championship trophy with First Bank club of Lagos will be assisting Sam Vincent who is the Head Coach and Peter Ahmedu who is the First Assistant Coach.
"She captained the 2003 and 2005 FIBA Afrobasket-winning team.''
The spokesman said the federation has consequently expressed its appreciation to Mohammed, Aderemi and Okworogun for their selfless services to the nation, and wished them well in their future endeavours.
"The NBBF board has congratulated the newly-appointed coaches and has advised them to work closely with their head coaches to deliver the mandate already handed to them," he said in the statement.(NAN)