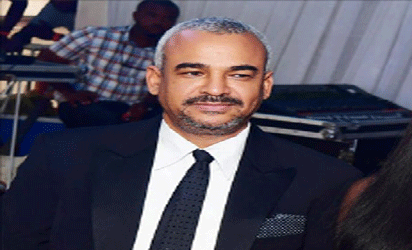 Chief Stephen Nwoga,
By CHARLES KUMOLU
Imagine having a father and mother, who were Professors in addition to a grandfather, who was a minister in the First Republic. Only but a few would have this type of ancestry and still end up a nobody in the society. Chief Stephen Nwoga, a real estate attorney, businessman and philanthropist considered such background an asset early enough. He combined the lessons drawn from such parentage with his character traits to attain greater heights. His distinguishing attributes shone like stars as he attended to issues while this interview lasted at his Lekki Phase 1 office. Apart from his passion for excellence, the Imo State-born founder of Strategic Legal Services, SLS, is deeply concerned about the process of decision-making and implementation in the society—a reason he wants to lead his people.
He is the Chairman of Virtual Reality Limited, Bold Construction Limited and Seacrest Energy Limited. He is a Director in Parkway Microfinance Bank Limited.
In the beginning
I grew up in the University town of Nsukka. My parents were  Professors. Nsukka campus was a tight-knit community where everyone knew everyone. Most of us that grew up there consider those that grew up with us as brothers and sisters and we share a special bond. My mother ensured that we were well-behaved in order not to soil our family name. My father was the best man I have ever known. He was generous, kind, open-hearted and always willing to help others especially the needy. He had so many people on scholarship from his salary as a Professor. Any time I asked why he had to share all he had,  he told me we are all born to give, noting that we all have special gifts. He often added that all men had something to give. He trained us to share all we had and to treat all men with dignity and equality since we were all God's creation.
The most important lesson I learned from him was to be a giver and to remain humble no matter my status in life. With this, I  learned to give my talent,  treasure and time to anyone I can.  And I try to make every encounter with people a pleasant one.
Having both parents as Professors and former minister as a grandfather
Growing up in a very large family taught me to be humble. I will not say that there was a  momentous event that shaped my successes in life. It was a gradual process of imbibing the culture of my father and grandfather. I was a very inquisitive child and was always with my father and grandfather when they were having meetings and when I could tell them to tell me stories. My father and grandfather always stood by the truth. It is noteworthy that my grandfather's name was Oguledo which means that truth and justice shall prevail. My traditional title as a clan Chief in Mbaise is also Oguledo. In imbibing that culture, I  try to seek fairness and justice in all circumstances. This inspired me to be a lawyer so I could fight for the rights of others. Also, the culture of being honest in my dealings and  standing by the truth is what I can say has been a critical success factor in my professional life. It has opened doors for me and given me a lot of referrals.
Source of inspiration
My father was my first source of inspiration. The second person was the late Ambrose Nwoga, who was a London-trained lawyer and businessman. The other role models that inspired me were Mother Theresa, Martin Luther King, Mahatma Gandhi and Nelson Mandela. I got inspired by reading about their lives. I am inspired every day by Mother Theresa, who gave so much love to the poorest of the poor not from material wealth but from a heart filled with God's love. I also draw a lot of inspiration from the life of Mother Mary the mother of Jesus Christ, whose life was filled with profound humility, lively faith, heroic patience,  perseverance, love, ardent charity, belief in her son, continual prayer and  sweetness.
Rising to the peak, opportunities for growth
I believe that people prefer transacting with those, who are honest and who create value. In a business environment, people will continue to recommend professionals that deliver tasks with professionalism and honesty. I believe that the measure of success or progress I have recorded has to do with these character traits. I can recall instances in commercial land transactions where many people had transactions with me based on the strength of my reputation and not on the documents before them. Some clients have invested in real estate they did not see on the strength of my words. None of those clients have ever been disappointed.
I believe that one of the fastest ways to become successful in business and life is to pass through mentorship. I try to guide and mentor many of the interns, externs, and lawyers that pass through my firm. I believe that every person should have a life plan which indicates his strengths and interests. People should strive to achieve life aspirations with those, who have the requisite experiences in those areas that can guide and mentor them. I also run leadership seminars in universities and different fora.I act as a mentor to many youth organisations in addition to the entrepreneurial training that I organise. I also give entrepreneurship grants. For instance, we are planning an entrepreneurial seminar next month in Imo State in association with the Entrepreneurial Development Institute of Lagos Business School.
Being strategic
It is my belief that we must be strategic in everything we do in life. Be it in a business environment, professional life or politics. Being strategic makes an individual more focused. The value I try to instill always is the culture of deliberation, research, and  preparation in all circumstances. However, the most notable thing I have contributed to my firm is our pro bono services. We have provided pro bono services to many inmates who have regained their freedom through our interventions.
Critical experience garnered
Being from a family dedicated to service, I have the courage, commitment to service, and experience to make Imo State a strong and stable state.
The critical experience I garnered from the law profession that is important in governance is planning and time consciousness. Having practiced in Lagos for many years, I have a wide array of contacts that can assist to build the Imo economy.
I have been inspired to serve my state so as to bring digital solutions to the myriad of problems we face which include insecurity, lack of viable transportation system,  energy crisis, lack of wealth creation opportunities, poor infrastructure, poor quality of education, unfriendly business environment, lack of the rule of law, poor welfare of men of the security and armed forces, lack of institutions, processes and structure, and lack of clear-cut agribusiness policy. If given the opportunity to serve I aspire to make Imo a star again. I will focus on the following areas of the economy: Agribusiness, Creating new economies, Industrialization, Tourism, and Commerce.
Opportunity to serve
I went to a seminar some years back and the United Nations, UN, personnel,  who facilitated it stated that any nation's ability to generate power and the pricing of power determines its level of productivity. As a country we have not been able to upgrade to an acceptable level of power generation and distribution infrastructure. If I am given the opportunity to serve I will bring in investors to generate power in Imo. It will be a critical focus of our administration. The bane of industrialization in Nigeria is lack of adequate power. We will make sure that our new industrial clusters, entrepreneur incubators, and our new towns have adequate power supply.
We will explore the full potential of wind, solar and gas generation in our rejuvenated, rebuilt state. We will engage productively with the Enugu Distribution Company and all critical power stakeholders to accomplish our mission.