By Moses Nosike
With the Nigeria's growing population of about 160 million from the 6.5 billion  world population, indications are that more people are going to loose their paid employment. This is also increasing the pressure of unemployment in Nigeria and other developing countries of Africa.
Also with the statistics showing that less than 20 per cent of Nigerians are rich while more than 80 per cent are poor, the living standards is going down every day. Poverty is on the increase, insecurity, youth upheavals, rape, kidnapping etc.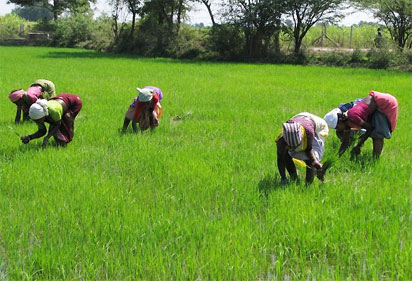 In Nigeria of today, labour wage is one of the poorest in the world because the jobs are not there. Only few people earn high. So, the question you ask yourself is, do I earn enough? Are you tired of being bossed around or scared of being sacked anytime? Do you want to choose your own working hours? Do you need extra or part-time business that will give you extra income? If yes, then plan to invest in small-scale animal production.
An animal consultant/CEO, Jovana Farm, Prince Arinze Onnebuna said that you can start farming from your backyard. "Backyard entrepreneurship is thriving. To be in the business, all you need to do is to convert that space in your backyard into a farm. Those who are into it are making their millions quietly and boosting the Gross Domestic Product.
At Jovana Farms, we encourage people to start small-scale farming because it has an enormous capacity to touch lives. Although, large scale farming has its own advantage, it is capital intensive and the risk aversion nature of our people has made it difficult for many entrepreneurs to go into it and so, the price of food has remained high in Nigeria.
There are inspiring and interesting accounts of backyard entrepreneurs, who have achieved tremendous financial success from this relatively low-profile but forward thinking venture. Many of these small scale animal farming businesses have emerged because of the country's sluggish economy that has compelled the unemployed to look inwards.
If one has any available space at your backyard, then one doesn't have a problem to start a small-scale business. From mushroom, geese, duck, guinea-fowl, rabbit farming to raising grasscutter, guinea-pig, snail, antelope, quail and fish, all these are passive money spinners. Nigerians can augment their income with backyard farming.
Presently, there is a wide gap in the food supply chain; the demand for vegetables and eggs in cities is high and growing as fast as the urban population. Besides, one can start raising rabbits, chicken and turkey for profit. Most rabbits are raised for meat, pelt and for laboratory research.
Rabbit meat is healthy and contains adequate vitamins and minerals, one need just about N70, 000 to set up a micro rabbit business. A little care, market planning and timely technical support can bring amazing results for any serious farmer.
Other opportunities are geese, mushrooms and fish fingerlings production, which stemmed from the fact that Nigerians are large consumers of these items, especially fish. The fish farming business is not growing as expected due to unavailability of quality fingerlings. This is because of inadequate infrastructure for hatcheries for fingerlings production. For this project, one needs about N130, 000. High demand exists for catfish fingerlings as they don't require huge investment for aspiring farmers.
What investors need is the knowledge to maximise the potential and tap into the market. Besides, grasscutters, guinea fowls, antelopes and guinea pigs are some of the most practical and versatile animals one can raise. They are cheap and easy to handle.
To raise grasscutters, one requires at least N80, 000. This includes the cost of one male and four female grasscutters and their cage. You don't buy food for them as in fish, poultry and pig farming because they feed mainly on grass.
Are you looking for high quality livestock and crops in Nigeria? At Jovana farms, we will provide you with well bred and healthy animals, which are available at affordable prices.Choose also the nearest seminar venue from the advert box in this page or from our website.
Subscribe for latest Videos