Order banks to sell dollars across the counter to non customers
ABCON kicks, says its unfair
By Babajide Komolafe
In a bid to address the increased demand for dollars, which led to N2 depreciation of the naira in the parallel market last week, the Central Bank of Nigeria, CBN, yesterday, increased dollar sales to bureaux de change, BDCs, by 50 per cent, saying it was compulsory that each BDCs purchased $60,000 per week.
The apex bank also directed banks to begin to sell dollars across the counter to all travellers with valid documents, both customers and non customers.
Meanwhile, Association of Bureaux de Change Operators, ABCON, has kicked against the CBN order, describing it as "unfair."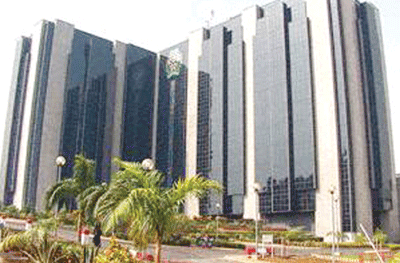 The directives of the CBN was contained in a press statement entitled, "Sales of Forex across the counter," and signed by Acting Director, Corporate Communications Department, CBN, Mr. Isaac Okorafor.
The CBN stated: "In order to ensure that eligible travellers are able to access foreign exchange and make liquidity available in the market, the Central Bank of Nigeria, CBN, wishes to make the following release:
"All Deposit Money Banks, DMBs, are mandated to buy and sell foreign exchange to travellers (both customers and non-customers) upon presentation of relevant, valid travel documents such as visa and ticket  over the counter. All travellers shall be attended to immediately at the banks' counters. Any contravention shall be sanctioned by the CBN.
"All BDCs shall henceforth access forex from the CBN on Mondays, Wednesdays and Fridays. It is compulsory that all BDCs access forex at least three times weekly. Any BDC that fails to access the forex window at least three times weekly shall have its licence reviewed by the CBN. Compliance is compulsory."
Speaking to Vanguard, Okoroafor said: "What we are saying to BDCs is that they should come and take more dollars, the more you take, the more money you make. They have been complaining all this time, so we are increasing the sales to them now.
"But any of them that fails to come and collect the money, we will review the license. We can take the license from them and give it to those who want to sell. Most of them obtained this licence for speculation.
"Any bank that does not sell, of course we have issued an earlier release that people should report to us. And officials of the CBN, including the governor himself, will be visiting some branches, on spot checks."
ABCON kicks, says its unfair
But in a swift reaction, the Association of Bureaux de Change Operators of Nigeria, ABCON, rejected the CBN order, which makes it compulsory for BDCs to buy $60,000 per week.
Speaking with Vanguard, ABCON President, Aminu Gwadabe, said: "I have told the CBN it is unfair. It is unacceptable. How can you increase the volume and said we must bid three days per week and you say it is compulsory. So what happens if I do not sell, and can I return it as the banks are doing?
"And you are allowing travellers to enter banks and buy at N360 per dollar, which is exactly my buying rate from you. How do you want me to survive? You are increasing my volume by 50 percent at disadvantaged rate and given more to the banks to sell across the counter."
Gwadabe said the CBN should first merge BDC dollar buying rate with that of banks and also pay ABCON disbursement fees as it is practised globally. For instance, Travelex also collects forex disbursement fees from the CBN.
He noted that making Fridays as market days and funding same day will be difficult to achieve and, therefore, should be discouraged, suggesting that the CBN cuts the three market days for buying dollars to two at $30,000 per market day.
"The rate between the banks and DBCs should be merged for uniformity and fairness. A situation where the banks buy dollar from the CBN at lower rate than the BDCs is no helping the market stability drive. Besides, ABCON should be considered for disbursement fees like Travelex in the collection centres to ameliorate the new assignments," Gwadabe said.
Subscribe for latest Videos