US President Donald Trump on Tuesday revealed "five locations" were being considered for a landmark summit with North Korean leader Kim Jong Un being scheduled for early June or before.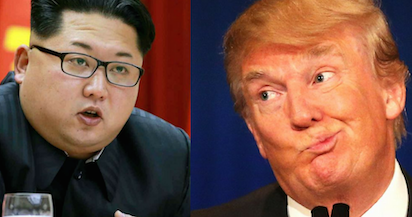 "Depending on various meetings and conversations we'll be having, we'll be having discussions with Kim Jong Un very soon," Trump said as he hosted Japanese Prime Minister Shinzo Abe at his Mar-a-Lago resort in Florida.
"That will be taking place probably in early June or before that assuming things go well. It's possible things won't go well and we won't have the meetings and we'll just continue to go on this very strong path we have taken," Trump added.