By Patrick Dele Cole
THE  flight was scheduled to leave at 7am. I left home at 5:15am with my driver and 'ManFriday' PA. As we drove towards the airport toll gate, the long dispute as to who was to build the approach roads to the airport had apparently been solved.
The road leading to the airport was causing all kinds of problems, but at least, it was being built. I said a silent prayer for the road to be completed soon. Early experience had noted that this road had been started and abandoned three times while Lagos State and the Federal Government fought over jurisdiction.
Business tickets for me and my wife and economy for my personal assistant had cost about N315, 000. As we passed the toll gate, I noticed two large buildings which swallowed up ASL – a catering and logistical company serving the airline.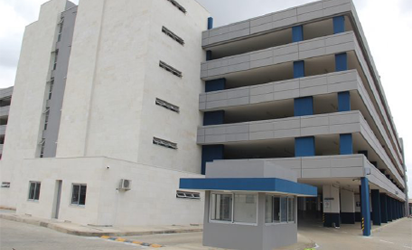 The new buildings had the same objectives.  That means Murtala Mohammed Airport road had a total of over 10 catering companies!! As we turned towards the Airforce quarters, I saw a new road leading to some new tank farms. All these new developments were alleged to belong to FAAN officials or their bosses.
As usual, the Arik flight was delayed for an hour. On getting aboard, I was informed that the aircraft was all economy: I asked how I could get a refund for the business tickets. By this time, tempers were running short. Could Arik endorse our boarding pass to show we flew economy?
Arik had no such procedure: they had issued us with business class boarding pass and were not going to delay the flight by another minute. However, the Arik man said, we should report the matter to the ground staff in Abuja. I did. He wanted the bank teller I used in paying for the tickets and even if I had it, I could only claim refunds, after deducting administrative charges in Lagos. I asked him how he knew I was going back to Lagos.
He did not, but that was where refunds were made. I asked him how could I get business tickets if the only way to pay for tickets was in the bank. He said, "Aha, now you see why you have to produce the teller!" It was useless arguing with him that our boarding passes showed clearly that the tickets were business class tickets. These facts ought to secure me a refund. He said, "Oga, I don tell you. Go to Lagos with your teller!"
We were going to Abuja to secure a Swiss visa. We had to stay at Transcorp at N180, 000 per night; with food and other expenses we spent N440, 000 at the hotel. We rolled up at the embassy to be told that we brought the wrong size of passport photographs. We had to get new ones with the correct back ground.  N2, 000 fixed that problem through a photographer who was there for such eventualities. The security, staff and parking attendants were very helpful but and graciously directed us to the designated photographer. We had filled the visa forms earlier.
On examining the passport, the official said I had to have a new passport because my passport did not have two sequential empty unstamped leaves. My wife's passport would expire in 5 months' time – another no, no for a visa. The passport must have 6 months before expiration date. Oh, by the way, where were our statement of accounts? My account papers could not cover my wife if the accounts were not joint accounts.
At Abuja airport, I had noticed the gigantic airport terminal and metro line were being built by the Chinese. They had been at it for over five years at a cost that is not public. There seems to be no Nigerians working with the Chinese. I understand the cost of the airport and metro line was to be financed by crude oil liftings by China. The construction workers paid scant notice to other travellers who had to pass the site on the way to their planes. As you approach the drop off zone, you are assailed by kilishi sellers; Ghana-must-go bag sellers with key padlocks, currency changers, etc. I asked a friend working in FAAN whether he had seen the plans of the airport. "No," was the answer. "Do they have copies of the plan at the Ministry of Aviation?" "No." I asked how the authorities in FAAN would know how to fix anything when the Chinese, on completion of the building, had gone. He did not know, but asked me who told me that they would go. I asked if the security agencies had the plans. "No." How then would they be able to service the place? The answer was, "Wait and see." It sounded like there was a company formed for the purpose called 'wait and see!!'
I decided that I would pursue my new passport inquiry while my wife would return to Lagos. I went to the immigration office in Abuja and quickly decided that there was no way I would get a passport there. All Nigerian languages were in use but I could hear Igbo, Yoruba and Hausa. The waiting benches were all filled and every now and again, someone would dash in, pick up a person waiting and they would disappear within the bowels of the office.
Several people approached me in a variety of languages: – "Papa, make I help you." "I am an agent; my brother is the Assistant Controller." "It is only 50k." When I was too nonplussed to reply, he looked at my Personal Assistant and after the usual formalities; my wife gave her passport to me and disappeared for the market.
The Passport Office was abuzz with hundreds of people. I had decided to try and get the passport by myself following the rules of the immigration office (i.e. the Passport office). I sat at the bench outside and moved as people in front of me continued to move. Every two or three minutes, a young, well-dressed man or woman would come up to me to tell me that he was an agent and that old men like me should not expose themselves to this passport wahala.
He had his man inside and would clear all the formalities within a day, and I could return the next day for "capture", thereafter on the third day or soon after, my passport would be ready. I told him that one advantage we old people had was time: if we do not finish today, we take it up tomorrow. As I sat waiting, I noticed several knots of people looking at me and commenting. Another agent would approach me, but I refused to go with him. After a while, an officer fully decked with stars, etc, on his epaulettes came and invited me to his office.
If I refused, I would cause a scene, so I went with him. He asked what he could do for me, and I said I came to get another passport because the pages of my old one were full. He asked if I had filled the forms and I answered, "Yes." Passport photographs? "Yes." There was an official charge I had to pay at the bank, but he said I should not worry, that he would send someone to the bank. I said no, that I would go to the bank myself. He laughed.
"Baba, no worry. This na our work here," he said. I replied by insisting I wanted to be treated like everybody else. "Why did he bring me to his office?" I asked him. He explained that he considered me to be like his father.
After necessary negotiation, money was paid in the bank, my biometric data were captured and because I was over 70, there was no need for finger print. I leave you to complete the story, which really is that with the best will in the world in Nigeria, there was no way to obtain a passport without somebody helping you!
I still have not received the visa. With the new passport, I had to return to Abuja. My passport was taken by the embassy and I was to return after two or three weeks to collect the visa. The visa fee was surprisingly low at N8, 000. I was issued a 30-day, double entry visa, provided I left almost immediately.
My wife and I also needed a new visa to Israel. She got her new passport in the now "traditional way". None of the psychodrama I gave myself. She simply paid what was asked.
By the time I was able to get the Israeli visa, the Swiss visa had expired! We now had to apply for another Schengen visa which came 3 weeks later. We had wanted to go to China but I was sure that if we pursued the Chinese visa, we will never leave Nigeria!
The road from the Airport to town in Abuja has been completed after nearly eleven years, though it was beautifully constructed. A lot of construction was going on at Transcorp Hilton – a new temporary entrance into the Hotel and a massive refurbishing work in the hotel. I hope the rebuilt old entrance would be ready soon, because it was very much superior to what is being built now.
I am rather fond of Transcorp Hilton because, as far back as 1977, I used to go to Abuja with Mr. Nessim Gaon. We stayed in tents, working at plans for the hotel and he bragged that the Abuja NOGA would be nicer than the Geneva NOGA or the nicest NOGA, which it was. But early in the year 2000, the ownership of the hotel, which he jointly built, and owned with NICON was snatched from him and given to some "blue eyed" Nigerians. I understand the Swiss Government has been protesting and some accommodation to settle the matter is on the cards.
Why should a foreign embassy have records of accounts of Nigerians because they want visas to their countries? I think there are ways to get round this. There is information on Nigerians which should not be in the foreign domain. A statement from the bank should be sufficient, but this business of revealing loads of financial details to foreigners cannot be good for us. Our embassies abroad are a cesspool of inefficiency so far as this visa business is concerned. It is there for us to stop playing the proverbial ostrich.
On the airlines and refunds, why must the Nigerian bear the butt of every injustice? A flight is delayed or cancelled and the airline bears no responsibility. Sometimes, the passenger is on transit – he is going to Lagos from Sokoto, he gets to Abuja and his flight to Lagos is cancelled or has already left. There is a general tendency in all things to support the larger organization against the passenger. If he misses his flight he is surcharged N3, 000 or N5, 000 and if the flight is late or cancelled, he has to sleep at the airport or go back to doom. No compensation. I think the "no show" penalties are horrendous and should be scrapped. The Minister of Aviation should be the friend of the passenger, not his nemesis.
New hotels are sprouting all over Ikeja GRA on land formerly owned by FAAN or Nigeria Airways. They are now owned by ex-Aviation ministers, a former Chairman and Directors of FAAN. These officials should not be suckling from Federal Government offices or enterprises.
Again the airports are being put up for concession? Have we really thought this through?  It is nauseating for Government officials to have a singular driving purpose – "what property of Government can I purloin?" The BPE is the organization set out by law to sell, concession and handle government property and enterprises. Each time this body, wants to do its work, the ministries invariably make it impossible.