Scotland are guaranteed to have a shot at a medal at the 2018 Commonwealth Games after reaching the semi-finals with a 66-61 victory over Nigeria, in Cairns yesterday.
Rob Beveridge's side set up a last four showdown with hosts, Australia, meaning that they have at least a shot at bronze depending on their semi-final result.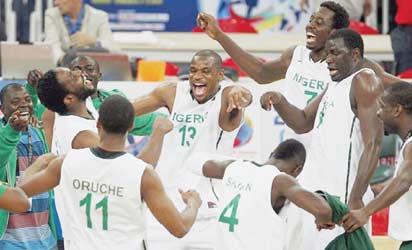 Gareth Murray led the way with 17 points and eight rebounds in the win, while Mike Vigor had 12 points and there were 10 points apiece for Jonny Bunyan and Ali Fraser.
Scotland made a hot start with 5/5 from downtown as Murray hit two of those triples in a 15-14 start as Nigeria also scored four early 3-pointers.
The gap was seven at 23-16 after 10 minutes before Scotland extended their advantage into double figures with Ali Fraser – sporting a mask after suffering a broken nose in the previous game – enjoying a burst with six points in quick succession. They held Nigeria to 12 points in the second as Scotland took a 40-28 lead into the half-time break.
However, back came Nigeria in the third as they held Scotland to just six points as they fought back to tie the game at 46-46 heading into the final periods as they failed to make it out of the group stage.
, but 12 years on they will be playing for a medal
Scotland re-gained control in the fourth with a number of big plays at both ends to help establish a 63-55 lead ahead of the closing stages. Nigeria set up a tense finish with a 5-0 burst to make it a one-possession game as 31