By Abdulwahab Abdulah & Jane Echewedo
The prince of Kweme Land of Badagry,  Semasa James has been arraigned before an Ikeja Special Offences Court for defrauding the estate of his father, the late Oba Afolabi James of N500 million.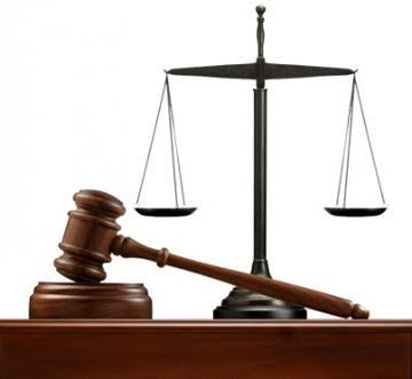 According to Mr Sunday Ekong, the prosecutor for the Special Fraud Unit, SFU, of the Nigeria Police Force,  the prince fraudulently converted N500million property  belonging to the late king between 2000 and 2017.
Semasa has pleaded not guilty to the two-count charge of stealing and forgery brought against him.
The late ruler who owned the property before his death was the king of Kweme land, Badagry.
According to the prosecutor, Semasa had in 2011 in Lagos, forged the resolution of a company called CAJ Industrial Enterprises dated Nov. 28, 2011.
The prosecutor alleged that the prince had claimed that his late father purportedly signed the instruments as one of the directors of the company, meanwhile his father had died nine years earlier in 2002.
Ekong also noted that Semasa had forged the resolution with the intent that it will be acted upon as genuine to the prejudice of any person. Following Semasa's plea, Mr Martins Odigbo, the prince's defence counsel asked the court to grant his client bail.
"I hereby request for an order granting the defendant bail, he is a well known person and even has a street named after him. The fear that the defendant will jump bail is not tangible, the incumbent king, Oba Olalekan James,  one of the siblings of the defendant is in court and ready to be a surety to the defendant.
"He has no criminal record and should be presumed innocent until contrary is proven," Odigbo said. Responding, Ekong in a written address opposed the bail of the prince.
"We have a written address dated April 18, 2018 which is opposing the bail of the defendant. He had jumped administrative bail and that is why his passport is sealed by the Commissioner of Police.
"We want to make sure this matter goes on and we are afraid that if he is granted bail, he will avoid his trial. We have with us evidence that the defendant jumped bail and that is why his passport is with us," Ekong said.