The Dep. Governor of Edo, Philip Shaibu, has urged the management and players of the Bendel Insurance FC to take advantage of massive support from the Government and fans to secure promotion to the elite division of the Nigerian league.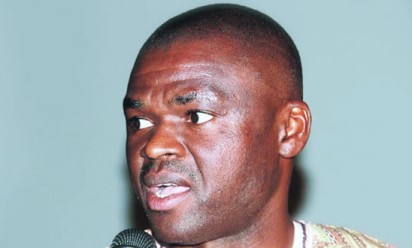 Shaibu gave the advise on Thursday after participating in a training session with the team in Benin.
He stressed that with the support they have enjoyed from the government and their fans, the club has no excuse not to gain promotion, as well as win laurels, this season.
The Dep. Gov. said that with the club's massive support, its players and the coaching crew must ensure they do not disappoint their fans.
Shaibu, who expressed confidence in the ability of the coaching crew to deliver, urged the players to take advantage of the formidable technical crew put in place by the state government.
He noted that the reason the government went for the best hands in the game was to improve the club's standard of play and for the players to become better and not disappoint Edo people.
"Each time I come to train, I remind you of the caliber of coaches that we have, take full advantage of them and become better players.''
"Edo people are watching and they are ready to pull out support for you, so don't disappoint yourselves, don't disappoint Edo People,'' he urged them.
In his reaction, the Technical Manager of the club, Monday Odigie, while commending the deputy governor for always being there for the club, said his coming to train with them serves as a moral booster to the payers.
According to him, "Your Excellency, I thank you for creating time out of your busy schedule to join us in training and this is a very great motivation for us.''
As part of the club's preparations for the NNL season which kicks-off on Saturday, Insurance have played a number of friendly matches to hone their skills. (NAN)