By Luminous Jannamike
ABUJA – Staff members of the National Board for Technology Incubation, NBTI, have appealed to the Secretary to the Government of the Federation, SGF, Boss Mustapha, to appoint an Acting Director-General (DG) to fill the vacuum created by the exit of the agency's immediate past Chief Executive Officer, Engr. Jibrin Muhammed.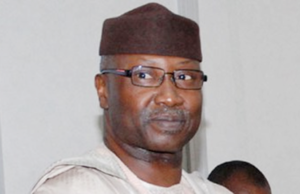 The staff members, under the aegis of Academic Staff Union of Research Institutes, ASURI, lamented the refusal of the erstwhile DG to handover to the most Senior Director In the agency sequel to the expiration of his tenure on the 8th of April, 2018.
Addressing a press briefing in Abuja on Monday, the branch chairman of the Union, Mr. Adolphus Ugwu, drew the attention of the SGF to what he described as flagrant abuse of a Presidential Directive on the end of tenure processes for Heads of Extra-Ministerial Departments.
"The Union is pleading for the SGF's urgent intervention on the appointment of an Acting DG/CEO to fill the vacuum created by the exit of the former DG/CEO in line with the Presidential Directive.
"We are requesting the SGF to take stringent disciplinary action against the erring former DG/CEO to serve as deterrent to others.
"The Union having reviewed the performance of the former DG/CEO for the past four years, wish to state that he has performed abysmally before expectation and therefore should not be given any opportunity for a second tenure," he said.