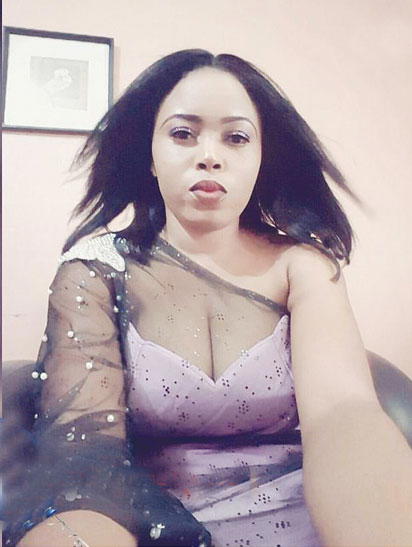 Iwalola
Budding Nollywood Yoruba actress, Iwalola Adekugbe, who started acting in 2008 through the Ayobami Lukman (Ojokpagogo) group, has lashed out at actresses whose main aim in the industry is to go after rich men, using their career as a platform to do so.
Sexy Iwalola who has featured in both English and Yoruba flicks says the main reason she has chosen acting is because of the love she has for the profession, adding that anyone who comes into the industry for any other reason will be highly disappointed.
"I've loved acting from the womb. I find pleasure in it and I'm happy doing it.  I didn't come into the industry hungry for money or fame, because if you love something, it is the love that will drive you not the fame. If you don't have passion for this job you will get easily discouraged. I'm not into acting to meet a sugar daddy. I'm in it for the job because I love it," she said.
"It hasn't been easy but it has been good. If you love what you do, you'll keep on moving. I know the fame and money will definitely come. I've got what it takes to act. I'm a good actress. I can play any role as long as it's convenient for me, but I can't go nude, she added.
Iwalola Adekugbe has featured in Yoruba films like Omolile, Akobaa, Orunmi, amongst others. She has also starred in soaps like 'Private Sector', 'Shadows' and a Yoruba soap opera Aditu Eledumare.