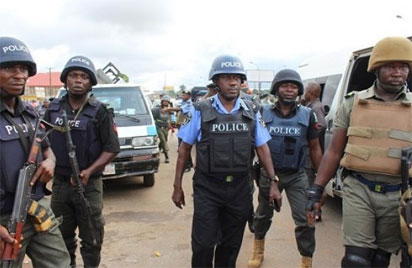 Police IG orders commissioners to strategise over Yuletide security
By Emma Una
CALABAR—A drug peddler, simply identified as Chinenye, has been killed by her gang members over betrayal, weekend, in Calabar, the Cross River State capital.
A resident of the area, who prefers anonymity, described Chinenye as a familiar sight around the area, adding "she was an Igbo girl and was always seen around here.
"As you already know, the down part of Target Road, Goldie Street, Murray Street and Elsie Street are populated by drug peddlers and, from what we hear, they gave her some drugs to sell and after selling she failed to remit the full amount to their boss."
According to our source, rather than remit the money she allegedly went to the Police to disclose the hideout of their boss and other notable gang members.
So on Saturday evening, policemen reportedly carried out a raid in the area leading to the arrest of some of their members.
The source added that other gang members suspected she was the one that gave the Police information about them and that made them to go after her.
The source added: "That evening, policemen came here and chased the boys all over the place and there was exchange of gunfire.
"When the Police left, we started hearing shouts and screams. Then this morning (yesterday), we saw her body lying by the nearby block industry."
The source pointed out that the blood coming out of the girl's nostrils may be from internal bleeding caused by the severe beatings she received from the gang members, who abandoned the body after they had made sure she was dead.
We know nothing—Police
Ms Irene Ugbo, the Cross River Police Command's Police Public Relations Officer, said the Police only carried out raid on the "notorious drug spots," but is not aware of the killing of the female drug member.