Dear Bunmi,
After mum died eight years ago, my dad became close to one of her best friends and in time, he married her. I've tried to accept their marriage, but my stepmother seems intent on driving a wedge between our dad and the rest of the family.
She never smiles or asks me any questions about my siblings and treats dad like a child.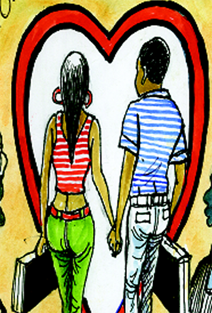 Whenever we went to visit, she would disappear into her room, saying the noise is giving her a headache. She won't come to us as it is "too far to drive" even though we are a few kilometres away. Yet, she refuses to let dad visit without her.
How can I fix things before they become a permanent rift?
Christie, by e-mail
Dear Christie,
It's about time you rose above your stepmother's childish behaviour. Don't give her the satisfaction of coming between your dad and the rest of his family.
Smile, hug her, treat her as you would a person you love. Don't react to her nonsense – kill it with kindness and she'll soon get tired of it. Your dad is not blind and if she went too far, he might cotton up to her selfishness. Good luck!