By Henry Umoru
ABUJA- THE Senate on Thursday suspended Senator Ovie Omo- Agege, APC, Delta Central for ninety legislative days.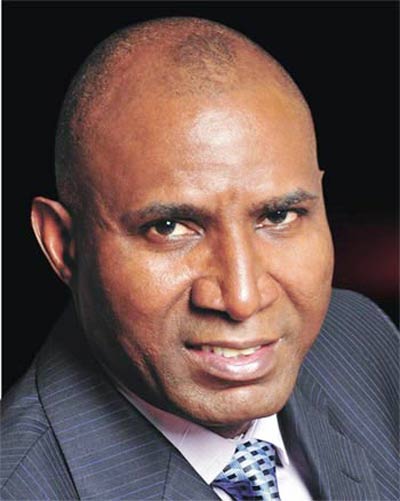 Senator Omo- Agege has also been asked to withdraw his suit against the Senate from the court.
The Senate has also mandated that Parliamentary Support Group( Senate) for President Muhammadu Buhari must be disbanded immediately.
Decisions of the Senate were subsequent to the report of Senator Samuel Anyanwu, PDP, Imo East led Senate Committee on Ethics, Privileges and Public Petitions which investigated the Senator.
Earlier, the Committee had recommended that Senator Omo- Agege be suspended for 181 legislative days for dragging the upper chamber to court and to serve as a deterrent to others, but following pleads from Senate leader, Senator Ahmad Lawan and Kabiru Marafa for leniency and in the spirit of one family, Senate President Bukola Saraki reduced it to 90 legislative days.
It will be recalled that the Senate had last month, asked the Committee to summon Senator Omo- Agege over his comments that the new amendment to the Electoral Act regarding election sequence in the 2019 general elections was targeted at President Muhammadu Buhari.
Deputy Senate President, Senator Ike Ekweremadu who presided then, referred the matter to the Senate Committee on Ethics, Privileges and Public Petitions to refer back to the Senate at plenary in two weeks.
The decision of the Senate was sequel to a point of Order raised by Senator Dino Melaye, APC, Kogi West who drew the attention of his colleagues to interview granted by Senator Omo- Agege that the lawmakers came up with such arrangement of voting process because of President Buhari.
Senator Melaye who came under Order 14, said that it was a very weight statement for a Senator to conclude that decisions taken by the Lawmakers was against the backdrop that they were teleguided.
According to him, there was no way the Senators Including him, will target the President when he travelled with him to all the states to campaign when as at that time, Senator Omo- Agege was " labouring in Labour Party."
Senator Melaye had said, "I am heavily worried. President Muhammadu Buhari is not only my party man. He is a president we all laboured to vote for. My colleague, Senator Ovie Omo-Agege addressed the media last week. He said the decision taken by this Senate is targeted at President Buhari.
"I cannot be part of any group of persons. I swore on oath on the 9th of June 2015. If decisions in this Senate are now being teleguided and targeted at any particular person, then that is no longer democracy. That statement to me is weighty.
"I personally campaigned and followed the President to 35 states of the Federation. The only place I did not follow him to, was Yobe where we did not even go throughout the campaign. When I was following Buhari to campaign to become the President of this country, Ovie Omo-Agege was labouring in the Labour Party.
"Today, to take the decision of the Senate, the integrity of the Senate put together, that it was tailored towards targeting a particular person, it is unheard of, it is in bad taste. And I do not want to be part of that.
"I want to add that this statement was made by Omo-Agege among other statements, that the Committee on Ethics and Privileges need to investigate this matter and find out if truly our decision was made and targeted at Mr President among other issues raised by him. And that was not enough, another interview was granted and I will want to state categorically that I will not be part of any group or decisions that will be targeted at a particular character, talk less of the President of the Federal Republic of Nigeria".
Also recall that barely twenty- four hours after the Senate mandated the Senator Samuel Anyanwu, PDP, Imo East led Senate Committee on Ethics, Privileges and Public Petitions to investigate him, Senator Omo – Agege apologised to his colleagues at plenary.
Senator Omo-Agege who came under Order 43 of Senate Standing Orders 2015 as Amended at 1.05pm, said, "Yesterday, I was not here. My colleague and my brother, Senator Dino Melaye brought a motion under Privileges which is in Order 15 of the Senate Standing Rules. Mr. President, I rose as a consequent on the debate on the sequence of elections in the Electoral Act amendment which was passed last week Wednesday.
"In the course of that debate and subsequent upon that,, I addressed the media at the press centre. I made certain remarks during that interview which my attention has been drawn to. The comments are offensive, not just to Senator Dino Melaye, but to the entire Senate.
"I rise to apologise to the leadership and the entire Senate for those remarks. I take back whatever I said. Thank you Mr. President."
It will be recalled that last week Wednesday, 10 pro-Buhari Senators kicked against the new sequence of elections adopted by the apex legislative chamber, following amendment of the 2010 Electoral Act.
Angered by what happened at the Senate chamber and while sitting was still on- going, ten Senators of the All Progressives Congress, APC walked out on the Senate President, Senator Bukola Saraki while he was still presiding, went straight to the Senate Press Corps Centre to address Journalists, expressing their reservations and vehemently kicked against the bill.
The other nine senators may also be affected later.
According to them, the action was not only a trash, but a rush, self-serving and targeted at the President Muhammadu Buhari's re-election bid, adding that the amendment was carried out in very bad faith which will not stand.
The ten aggrieved Senators were led by Chairman of Northern Senators Caucus and former governor of Nasarawa State, Senator Abdullahi Adamu whose argument against the bill was truncated at the plenary session by Saraki.
Other Senators that joined Senator Abdullahi Adamu in the protest were Abu Ibrahim (Katsina South); late Ali Wakil (Bauchi South); Abdullahi Gumel (Jigawa North West); Umar Kurfi (Katsina Central); Yahaya Abdullahi (Kebbi North); Binta Garba Masi (Adamawa North); Ovie Omo-Agege (Delta Central); Andrew Uchendu (Rivers East); and Benjamin Uwajimogu (Imo North).
The protesting senators who had claimed to be 59 in number, said that others could not join them because they were attending to some official matters at different locations.
Details later…
Subscribe for latest Videos