By Ebun Sessou
Bayelsa State Government has reiterated its determination to flush out from the state's bloated workforce, ghost workers as well as under-aged workers in the state public service.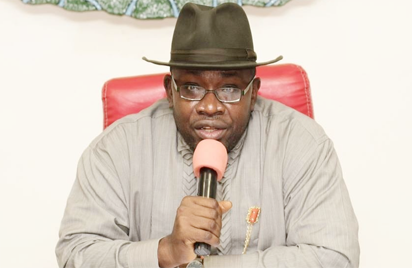 Secretary to the State Government, Mr. Kemela Okara, who disclosed this to newsmen in Lagos, yesterday, reiterated that the public service reform initiative in the state was meant to produce quality service delivery and not to witch hunt the people of the state.
According to him, since the reform started, the state government has been able to cut down the bloated monthly wage bill from N6.7 billion in 2012 to N2.9 billion, saving N3.6 billion in 2018.
According to him,  "When the governor took office in 2012, one of the things he promised was to give Bayelsans the state they deserve as there was need to look critically at the engine of implementation of public policy which is the public sector, including the civil service, parastatals, government owned enterprises, tertiary institutions among others. This is one policy that the governor has consistently addressed since 2012.
"Since 2012, we have been looking at the possibility of making the public service more efficient, how we can better manage the civil service as well as deal with lots of issues which we met, including a bloated workforce, ghost workers, sustainable monthly wage bill and ensure that people who were employed into various places met the lay down criteria.
"After six years of Governor Seriake Dickson, nobody can accuse him of being ruthless and careless with  the needs of the people. This government has been able to address issues including road infrastructure, quality education and good health care services among other facilities."