File: Telecom (GSM neteworks)
The National Association of Telecoms Subscribers (NATCOMS) on Monday urged telecom operators to uphold the privacy of their subscribers.
The President of NATCOMS, Mr Deolu Ogunbanjo made the call in an interview with Newsmen in Lagos.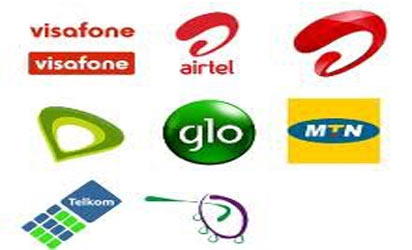 Ogunbanjo said that the Do-Not-disturb directive on subscribers privacy by the Nigeria Communications Commission was constantly violated by network operators.
He said that the N500, 000 fine to be imposed on any telecom operator that violates the do-not-disturb instruction was minimal.
"The fine of N500,  000 is not it at all, they should impose strict penalities like one million or more.
"The privacy of that man or woman that is being violated constantly by the telecoms operators should be protected by heavy sanction so that they can stop.
"Subscribers do not want unsolicited messages just because we are using their platform do not give them the right to do whatever they like and the unsolicited messages have gone too far," he said.
Ogunbanjo said that going forward, telecom operators should seek subscribers permission before sending unsolicited messages.
"They must send messages to subscriber to ask whether they want the message or not and it is their right to decide on such messages," he said.
He said that they should also consider the timing of sending the messages, adding that getting messages at late hours of the day was not good.
NAN reports that NCC had warned the telecommunications operators those who that violate the Do-Not-Disturb (DND) instruction would receive a fine of N500,000
Mr Philip Eretan, the Deputy Director, Licensing and Authorisation, NCC, had on April 9 during the 83rd edition of the Telecom Consumer Parliament (TCP) warned telecommunications operators against violating the instruction.
The forum was sequel to complaints of unsolicited messages by telecom consumers on Value Added Services (VAS).