Governor Aminu Bello Masari of Katsina State has joined other great leaders in Africa to receive the 2017 Zik Good Governance Award.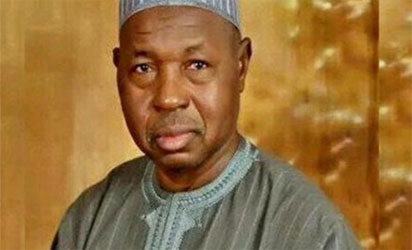 Briefing newsmen, the Director-General Katsina Media and Publicity, Alhaji Ibrahim Muazzam said the award will be presented to Governor Masari at a ceremony to be held in Lagos.
He noted that the award was in recognition of the giant strides of the Masari-led administration in bringing about good governance in the state.
He noted that the state government's restoration agenda has gone a long way in enhancing the living standard of the populace, particularly their socio-economic life.
Malam Ibrahim Muazzam listed these areas to include the education sector where Governor Masari has built about three hundred new classrooms in schools across the state which has enhanced the learning environment in these schools.
He said this is beside the complete renovation of hundreds of schools and the construction of new schools where there was none.
The DG Media listed other areas to include security where the state government has successfully ended cattle rustling and armed banditry, the water resources sector where government was renovating more than ten dams across the state, and the health sector where the state government was renovating all major general hospitals in the state, among other achievements.
Malam Ibrahim muazzam noted that it was in recognition of these and many other achievements that governor Masari has received several awards since he assumed office in 2015, including the prestigious Zik Award for Good Governance.