…Alleges bias against nPDP bloc
…We can't satisfy everybody —Oyegun
By Omeiza Ajayi
ABUJA—Deputy National Publicity Secretary of the ruling All Progressives Congress, APC, Comrade Timi Frank, yesterday, flayed the extension of the tenure of Chief John Odigie-Oyegun-led National Working Committee, NWC, for another 12 months.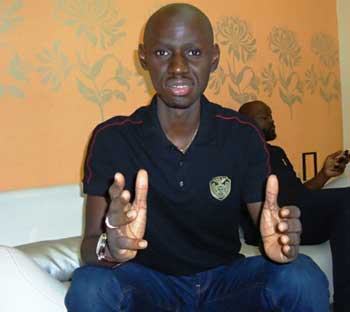 According to him, "the tenure elongation clearly shows that the party is going nowhere beyond 2019 because if they didn't believe in Tinubu's reconciliatory panel, why did they set it up at all?"
He also condemned the APC for discriminating against elements of the New Peoples Democratic Party, nPDP, who helped form the party.
Frank, who is estranged from the mainstream of the NWC, said the party had proved to the world that it does not respect even its own laid down rules and guidelines, which he said does not give room for such extension.
Chief Odigie-Oyegun, however, was quick to rebuff the claim, saying the party did not expect everyone to tag along with the decision of the National Executive Committee, NEC, saying people were entitled to support any cause they believe in.
The APC NEC meeting had on Tuesday voted in favour of the tenure elongation by 12 months for all the executives of the party at all levels.
Reacting to the development, Frank described the tenure elongation as laughable, saying it has shown that the main opposition, Peoples Democratic Party, PDP, is far better than APC when it comes to internal democracy.
"I am personally disappointed with the tenure extension of the Chief Oyegun-led leadership. This has clearly shown that APC is an undemocratic party. A party which has been in existence for three years but has never obeyed its own constitution.
"I challenge anybody to tell me which part of the APC constitution has been religiously obeyed in the past? This has shown again the difference between PDP and APC, but I know that the former is better.
"I will not relent in speaking the truth, which I am known for. This decision is against the wish of the majority but for the oppressors within the party."
We can't satisfy everybody —Oyegun
Reacting to the assertions, yesterday, Odigie-Oyegun said: "Well, I don't want to talk on this sensitive political issue. Suffice it to say that whatever is happening, naturally, there will be contrary views. So, it will be so difficult if you come out with total, one hundred per cent unanimity.
"I think the reasons for not wanting to hold some of these elective congresses this year is very clear. We have such a mighty work to do this one year and each one has potential of causing crisis.
"So, we just felt we could defer some of these issues or the party felt some of these challenges can be deferred for one year for us to concentrate on the serious task before us, which is the national elections. And people gave the good examples of Ekiti and Osun states last time where, because of this same issue of election being due in those two states, the filling of party offices had to be deferred."