Former African table tennis champion, Funke Oshonaike has vowed to carry on playing and has set her eyes on qualifying for her seventh Olympic Games scheduled to hold in Tokyo, Japan in 2020 despite discouraging words from some Nigerians.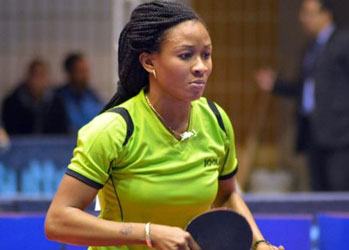 Posting on her facebook wall, Oshonaike, who lost out in the quarter final of the 2018 ITTF Africa Top 16 Cup  in Nairobi, Kenya last week  said she would never quit playing because of criticisms from some quarters.
"I ain't giving up on my dreams because of some no life, no dream people. TOKYO 2020, HERE I COME," she wrote, adding, "I was born in the 70s and I know one thing for sure that people born in 70s don't give up on things easily.
So to some of you discouraging me, you're just encouraging me indirectly because I've gone through a lot in my life that has made me stronger than you. Live your life and allow others do the same," she appealed to her detractors.