By Rotimi Ojomoyela
ADO-EKITI—STUDENTS in Ekiti State have berated Governor Ayodele Fayose for allegedly "spending hundreds of millions of Naira" on the last International Women's Day held in the state, saying it was wrong for Fayose to dole out state funds on frivolities at the expense of critical sectors that are crying for funding.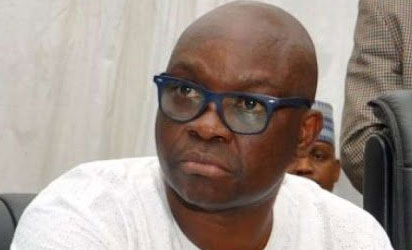 Speaking under the aegis of the Association of Ekiti State Local Government Students' Union Presidents, AELOGSUP, they said it was out of place for the governor to give out N200 million to women in a bid to woo them ahead of the July 14 governorship election at a time when state-owned tertiary institutions are shut down over strikes as result of non-payment of staff.
In an open letter addressed to the governor, yesterday, they said the best way for Fayose to show love to the women was to pay lecturers of the state-owned institutions, to enable their children to return to school.
The letter, signed by Ojo Oluwole Samuel, President, Adetifa Emmanuel Akinwale, General Secretary, and Oliwayemi Olamilekan, Public Relations Officer, called for immediate reopening of the state-owned higher institutions shut down by indefinite workers strike in the last three months and also demanded payment of bursary and scholarship that have been held up for the past three years of the Fayose regime.