The National Chairman, Atiku Care Foundation and National Youth Leader, Friends of Waziri Atiku, Amb. Aliyu Bin Abbas, has refuted some statements credited to him by an online medium (Not Vanguard) in a report with headline: "2019: Atiku to formally declare in two weeks," saying he was misquoted.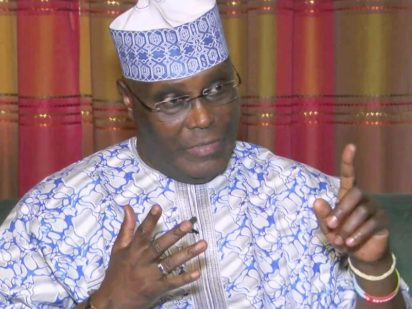 According to him, "All I said was that Atiku, as a Nigerian, has the right to contest for any political office, be it President or otherwise, and Nigerian Youths are ready for him now more than ever before. And when it is time for him to officially declare, he will certainly make it public any time soon and if he fails to declare, Nigerian youths are planning a nationwide rally in two weeks time to call for him to come and rescue Nigeria from its current stage of mess."
Also, Amb. Aliyu who said, although he represented the former VP at the event wherein he was misquoted, that what he said there was his own views and not that of the former Vice President.
Amb. Aliyu also said that "He nearly shed tears when he (Atiku) asked me to reschedule another engagement to represent him here as he was overwhelmed by the massive support given to him by Nigerians especially the youths in his 24-year experience of being a politician. He has suffered a lot from the hands of politicians but is consoled by the increasing support by Nigerians.
He also said that "Note: We as young people that truly believe in his policies, capacity and capability will rally round the six geopolitical zones."
However, he gave what was the message of Atiku Abubakar as thus: "His message is that it is high time for Nigerians to vote out those in government due to their failure of helping the country out of its predicament…," he said.