Jos – The Catholic Archbishop of Jos, Most Rev. Ignatius Kaigama, has called on President Muhammadu Buhari to deploy more security personnel and fighting equipment to end killings and destruction of property in Plateau.
Kaigama made the call in a statement in Jos.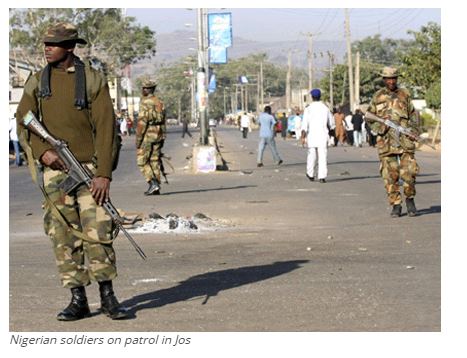 "Shedding of blood seems to have become a culture and the preferred language among some farmers and herders.
"Attacks over farmlands and cattle seem to have become a normal thing and shouldn't be treated with levity.
"I appeal to the governor to inform Mr President, who visited Plateau State few days earlier to inaugurate projects and to launch the Plateau Peace Roadmap, to immediately send more security personnel and deploy more Nigerian Air Force helicopters and military equipment that can keep surveillance 24 hours daily while dialogue and negotiations go on," he said.
The archbishop condemned the recent killing of people and destruction of property in some communities in the state.
The cleric urged on the victims of the attack in Daffo, Miango, Dundu, Dong, La'ake and Rafiki to be calm and law-abiding.
He called on farmers and herdsmen to sheathe their swords and live in peace with one another.
NAN reports that recent crisis between herdsmen and farmers on some communities in Bokkos and Bassa LGAs of Plateau led to loss of lives and property.
Kaigama described the incidents as `very disturbing'.
"The news of these attacks was so disturbing that I had to call the governor, the commissioner of police and the permanent secretary in charge of security.
"They all gave assurances that they were all working frantically to ensure return of normalcy," he said. (NAN)
AZA/OSA/IGO