By Gabriel Enogholase
BENIN — EDO State chapter of Peoples Democratic Party, PDP and its All Progressives Congress, APC, counterpart are in war of words over the state's foreign debt profile.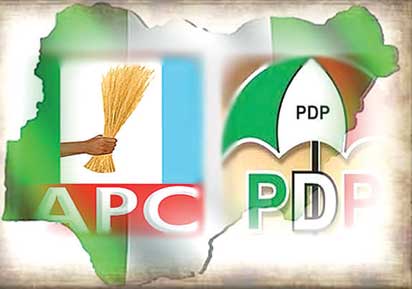 Vanguard investigations revealed that Debt Management Office, DMO,  had ranked Edo State as the third highest debtor to foreign creditors among sub-national governments in Nigeria, with a debt profile of $232.2 million as at December 2017.
The opposition PDP said it showed that the APC government had allegedly thrown the state and its citizens into perpetual indebtedness.
It also accused the state government of allegedly over-burdening the citizens with debts that "generations yet unborn will continue to settle and pay."
State Chairman, Chief Dan Orbih, said: "Our information shows that we (Edo) are second (highest debtor). I think I need to reconcile what we have with the DMO so that we will see that, actually, Edo is number two.
"It shows clearly what we have been saying over the past nine years of the APC government. It (APC) has thrown the state into a bottomless pit of debt that generations yet unborn will continue to settle and pay.
"The current governor played a leading role in incurring this debt for no just cause. It is clear that the mismanagement of state resources under the (Adams) Oshiomhole and (Godwin) Obaseki administrations has put us in this sorry state.
"I wish to remind you that Obaseki was the head of Oshiomhole's economic team, a team that facilitated and negotiated most of the debts that have now plagued the state. It is sad that they have thrown us into this sorry state of indebtedness because the problem is not scarce resources but mismanagement of resources.
"From the time of Oshiomhole till date, the APC government takes an average of N500 million every month for undisclosed urgent security challenges. So, when they mismanaged our money they resorted to borrowing."
APC reacts
However, reacting to the PDP's claim, state Chairman of APC, Mr Anselm Ojezua, said: "The DMO statistics include debts that were incurred even before the APC got into office in this state. They include the ones that were incurred by the PDP government.
"But one thing I want to let you know is that all the loans we have taken as APC (government) in Edo State have all been directed to capital projects and infrastructure.
"All the debts that we will eventually incur will be those that can be used to boost the economy of our state and human resources, not to pay salaries and claims, as is the tradition of the PDP."