By Dayo Johnson
AKURE—THE Ondo State government has denied alleged plans to install a claimant, Prince Isiaka Oseni as the Alale of Akungba town.
Tension heightened in the community, last week, following a rumour that the state government would give a staff of office to Oseni  despite a pending suit at the Supreme Court and the existence of a ruling monarch, Oba Sunday Adeyeye Ajimo.
Reacting to the speculation, the Information and Strategy Commissioner, Mr. Yemi Olowolabi said  he was "not aware of any plan to install any Oba in Akungba-Akoko."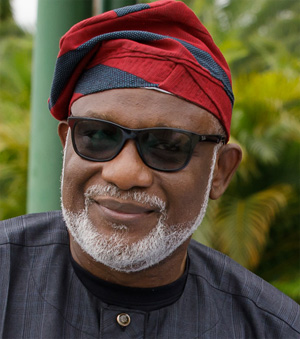 Olowolabi said that "I am not aware of the plan by government to install an Oba. The governor is a Senior Advocate. Our government is law abiding and would not do anything to jeopardize the rule of law.
"The government does not install an Oba. It is the people that install their Oba. Since the case is in court, the government will follow the due process."
Recall that Oseni was installed as a parallel monarch following a judgment of Ikare High Court and the decision of Court of Appeal that recognised Agure-Mokun as part of Ole Ruling House, whose turn is to produce the Alale of Akungba.
On his part, Oba Ajimo  dispelled the rumour about the installation of Prince Oseni as the monarch of the town by absolving the state government.
He also said that government would not subvert the rule of law.
Ajimo, in a statement, said: "There is no plan by the Ondo State government to interfere or tamper with the chieftaincy title of Alale of Akungba. The legal tussle over the chieftaincy title of Alale of Akungba-Akoko is pending at the Supreme Court of Nigeria where an application for injunction pending appeal has been filed in Appeal No SC/155/2018.
"All indigenes of Akungba-Akoko should maintain peace and order. There is no plan by the governor, Oluwarotimi Akeredolu, SAN, to tamper with Alale of Akungba chieftaincy."
The Supreme Court will soon determine the matter and justice shall prevail."
Recall that the Court of Appeal sitting in Akure had already dismissed a stay of execution application and other motions filed against the earlier judgement of the court that recognized Agure-Mokun lineage as part of ruling families to the stool of Alale chieftaincy.
"Similarly, in Ogun and Ondo states, our leaders and members are working very hard in repositioning our party and expanding our support base, for which we are confident of victory in any election.