By Pastor William F. Kumuyi
YOU may be young right now, but if Christ does not come sooner, you too will one day answer the call of death. When life seems too important and inter-esting to you to the extent that you disregard the word of God while the world of entertainment and the pleasure of life becomes your necessary food, how sorting will it be for you on your dying bed?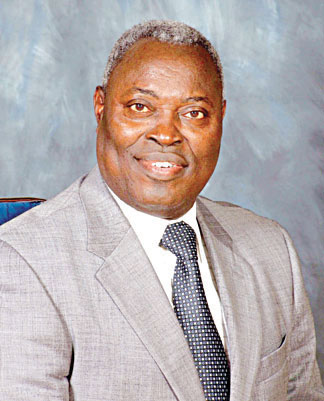 Luke 12:16-19 "And he spake a parable unto them, saying, The ground of a certain rich man brought forth plentifully:
And he thought within himself, saying, What shall I do, because I have no room where to bestow my fruits? And he said, This will I do: I will pull down my barns, and build greater; and there will I bestow all my fruits and my goods. And I will say to my soul, Soul, thou hast much goods laid up for many years; take thine ease, eat, drink, and be merry."
The above scenario describes the everyday decision of the life that is lived without eternity in view. Such a secular lifestyle has prioritized myopic checklist that does not factor God in its' content. Chronological, it may begin with academic pursuits and career development, property acquisition, marriage and family life as well as leisure and tourism in far away country. But the question that begs the answer is that after all these, on that fateful day when death will come knocking at the door, what good will fleshly aggrand-izement offer?
Luke 12:20-21 "But God said unto him, Thou fool, this night thy soul shall be required of thee: then whose shall those things be, which thou hast provided?
So is he that layeth up treasure for himself, and is not rich toward God."
After you might have acquired all the riches life can afford, you still would not be able to eat more than what your stomach can allow; you will not be able to sleep on two beds at the same time nor drive two cars at a go. You may live as though there is no God or eternity and that this earthly life is all there is; forgetting that you were created by a Great God who watches over the affairs of men. But very soon your day will come.
In life such as career prospect, the decision about marriage, the decision about investment, etc. Remember that life is short and that the most important investment one can ever embark upon is that of eternity. Where will you spend eternity should readily come to mind. Any time you are confronted with the message of Christ, the message for your soul's salvation, your attitude should be – where will I spend eternity, if I die any moment from now? Any time you have been hit hard by the word of God and your flesh is trying to resist just remember that life will soon end. Where will you spend eternity?
You see my friend, no matter how long life on earth seems to be: may be like Methuselah who lived for more than 900 years, he still died. Everybody will die one day. That should not frighten you. But you should be very wary of your eternal destiny.
No matter what challenge life throws at you, life some-times does appear to be that difficult, it will eventually come to an end. You may be like Jacob who passed through a few of life's problems and inferred before Pharaoh that it had been few and evil when equating it against his predecessors. Yet, he also died.
You may be a man of power like Pharaoh who had power to make decree that killed the infant male child-ren of the Hebrews. Yet his time came too. You my be a man such as Herod who had authority over the children of men to the extent that you can even give a word and a great slaughter would be made in the country, as it was in Rama where Rachel with lamen-tation, and weeping, and great mourning, wept for her children. But one day Herod died.
Wherever you find yourself or whoever you find yourself to be today like a man of authority and power, a man of wealth, position, and great privileges in life. You should have it at the back of your mind that life will end. Where will you spend eternity?
It is imperative that as a person whom the word of God has come to, of course, you know that the word of God is a true word, you should live your life with eternity in view, because the angel of death is moving about seeking to take down another life that have spent it's last day on earth.
Death is certain, but death is not the end of life for human beings created by God. Death on earth is not the end of your existence. How do we know that? Hebrews 9:27 tells us that "And as it is appointed unto men once to die, but after this the judgment. Death is a sure appointment that must happen to us all.
This goes to say that God Almighty has decreed that all human beings shall die one day. Death is the separation of the soul from the body; in which case, the body will cease to enjoy physical life on earth. James on his part describes death as a condition when the spirit is separated from the body. That is, death occurs when the soul or the spirit is separated from the body.
*To be continued