By Emman Ovuakpori & Boluwaji Obahopo
LOKOJA—Kogi State Government has offered five million Naira reward to anybody who can volunteer information leading to the arrest of the herdsmen that killed about 10 persons in Dekina and Omala Local Government areas of the state.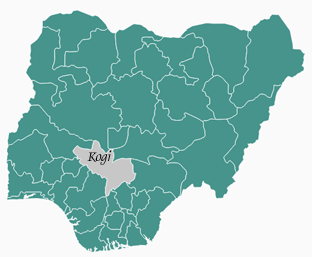 This came as the House of Representatives set up an ad hoc committee on herdsmen attacks; to provide solutions for peaceful habitation of citizens in cattle-rearing areas of the country.
Governor Yahaya Bello, in a statement by his Director General, Media and Publicity, Mr. Kingsley Fanwo, said the government was saddened by the attacks.
The statement, which also confirmed the killing of Chief Musa Edibo, the Onu of Agbenema, however said the late traditional ruler's wife was not affected by the attack.
It read: "Contrary to trending reports, the wife of the murdered traditional chief was neither injured nor killed. Though advanced in age and battling age-related ailments, she interacted extensively with our officials who paid a condolence visit to the community today (yesterday)."
The government said intelligence reports showed that the Monday's attack on Agbenema's community was carried out by same group of people that attacked Ojuwo Ajamàgbe, near Oganenigu in Dekina Local Government Area last week.
House of Reps
Meanwhile, the House of Representatives position followed a motion by Emmanuel Egwu entitled Urgent need for Federal Government to curb further attacks, killings and destruction of lives and properties in Kogi State and some other states in Nigeria.
While moving the motion, Egwu said: "Several killings, attacks, rapes on farmers, villagers, community leaders, innocent citizens by herdsmen in several parts of the country like Benue, Plateau, Kaduna, Adamawa, Cross River, Delta, Edo, Enugu, Ondo, Ekiti, Kogi states and many more, have become so rampant and alarming, both reported and unreported by the media."
He explained that "there are several attacks by armed herdsmen within Kogi in the last two weeks at Abejukolo, Bagaji Odo, Bagana, Ajokopi, Agbada II, Ebeje-Erabo, Edede, One Icheke in Omalla Local Government; Ogane-Nigu, Agojeju in Dekina and Bass Local Government areas of Kogi State."
Speaker, Yakubu Dogara, who presided, did not subject the motion to debate, as Egwu's five prayers were adopted after a voice vote.