Princewill Ekwujuru
Katunga Media, a frontline media Marketing Firm has signed a capacity building agreement with Brand Journalists.'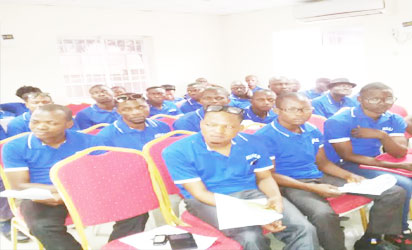 The partnership agreement was announced at a press conference held at the Lagos office Nigerian Institute of Public Relations, office, Lagos.
The agreement came consequent upon the strategic need to better equip Brand Journalists as they support Indigenous brands in their quest for market leadership.
In his speech, Founder of Katunga Media, Joseph Edgar said:  "This capacity building exercise which would take place bi-annually for the next two years in the first instance would involve the exposure of attendees to up to date initiatives in areas like strategy, branding, advertising, PR and conflict management.
This has become imperative as a result of the increasing preponderance of social media and its seemingly uncontrollable nature in the effective management of brand reputation. "
"As part of the trainings, top players in the identified fields both local and international would be involved in knowledge and experience sharing sessions which would further expose participants to the very best of international practices in brand Journalism."
Contributing, the Co-coordinator of Brand Journalists, Goddie Ofose, re-echoed the vision of the Brand Journalists as a strong partner in the growth process of Nigerian brands, hence the need to continue to foster continued interactions between its members and players within the economic space especially those whose main task it is to protect and ensure the growth of these brands.
Ofose noted that, "This initiative has been endorsed by the Lagos Chapter of the Nigeria Institute of Public Relations (NIPR)."
The Chairman of the Lagos State chapter of NIPR, Olusegun McMedal, while commending the partnership stated that, "We are throwing our weight behind this kind of gesture by Katunga Media because we believe that the Association, being gatekeepers and agenda setters, should be able to build trust in the Nigerian brands and evangelise them to the world."