Executive Assistant to the Governor of Delta State on Communications, Dr Fred Oghenesivbe, says Gov Ifeanyi Okowa maintains healthy relationship with the Isoko Development Union (IDU). The aide, in a statement, said it is not true that the Okowa administration, in its 2018 budget, short-changed the Isoko, saying the budget was designed to meet the pressing needs of all communities across the three senatorial districts in the state.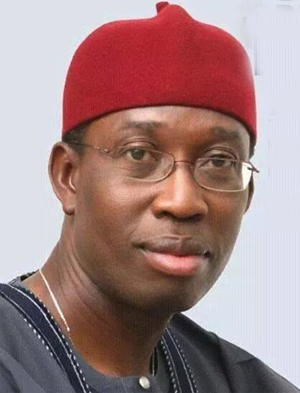 Oghenesivbe posited that Isoko is an integral part of Delta South comprising Itsekiri, Isoko and Ijaw, adding that the 2018 budget, "which is an improvement on 2017 budget", captured the senatorial zone in terms of capital projects, human capital development and socio-economic projections of government.
"The good people of Isoko are fully aware that the state government and the governor holds Isoko Nation in high esteem, same for other nations that constitutes Delta State. It is therefore laughable for few politicians in Isoko  to want to promote disaffection,   unwarranted acrimony and politics of bitterness for no just cause.
"It is also a well known fact that Gov Okowa and this administration maintains healthy relationship with the leadership of Isoko Development Union which is the apex body of Isoko Nation. The IDU has a channel of communication with government, a process that is solid and subsisting making it very easy for government to factor the needs of Isoko into action plan through its elected representatives in the State House of Assembly."