Lagos – Some experts in the power sector said that the installation of meters within 10 working days of payment on the premises of electricity consumers by Meter Asset Providers (MAPs) was not realistic.
They spoke on Friday in Lagos.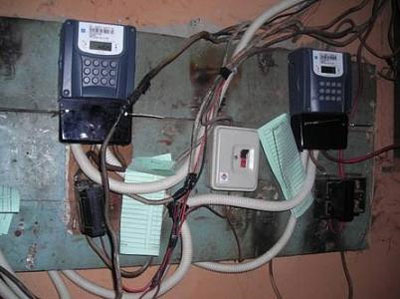 According to the experts, some reasonable steps have to be taken before payment and installation, which will exceed 10 days as approved by the Nigerian Electricity Regulatory Commission (NERC).
Mr Atilade Bolarinwa, the Vice-Chairman, Unistar Hi-Tech Systems Ltd., Lagos, a local meter manufacturing company, described MAPs as a good development, adding that it would bridge the metering gap.
According to the Vice-Chairman, NERC meant well but the installation of meters within 10 working days of payment is possible only when some reasonable steps are taken before payment.
"There are fundamental issues to be met by both consumers and DISCOs before installation.
"My experience as a consumer, without solving those issues, installation by MAPs within 10 days is unrealistic.
"MAPs will work with different Discos on calibration of meters to their networks.
"As service provider, they have to work out the basic things before installation.
"As a meter manufacturer, I have a four flat building in Ikeja but till now I'm still receiving estimated bills from Ikeja Electric despite the fact that I have thousands of meters on ground.
"It is ridiculous, but they are not using my type of prepaid meter and the meters have to be calibrated to their system.
"Consumers should ensure that he has a clean sheet in terms of payment with the DISCOs supplying him,'' he said.
Bolarinwa said that such steps were `fraudulently and negligently' by-passed in the Credit Advance Payment for Metering Implementation (CAPMI) days which led to the suspension of the scheme.
Mr Adekunle Makinde, former Chairman, Nigerian Institution of Electrical and Electronics Engineers (NIEEE) said that 30 days should be given to MAPs to meter consumers and not 10 days.
Makinde said that the meter providers would have to work with the Nigerian Electricity Management Service Agency (NEMSA) for safety of the meters.
He said that the accuracy of the meter would also be established before the installation.
The former NIEEE chairman said that the installer need certain information about a house to be able to know the type of meter he would install.
Makinde urged NERC to provide enough time for the MAPs to meter interested electricity consumers so that the policy would achieve its objectives.
Mr Sunday Oduntan, the Executive Director, Research and Advocacy, Association of Nigerian Electricity Distributors (ANED), said that the association was studying the situation.
NERC had on March 21, said MAPs are expected to supply and install meters within 10 working days of payment.
The NERC stated this in the newly released Meter Asset Providers Regulation 2018, which seeks to bridge the metering gap in the nation's electricity supply industry.
It said it would commence the enforcement of the regulation on April 3.
According to NERC, where a customer decided to pay for a meter asset upfront under this regulation, such a customer shall not be liable for the payment of metering service charge through the distribution license. (NAN)