By Marie-Therese Nanlong.
Jos – A former Member representing Jos South/Jos East in the House of Representatives, Mr. Bitrus Kaze has commended what he termed as General Theophilus Danjuma's "bluntness" in exposing the complicit roles of the armed forces in the fight against terrorism saying such is well-timed.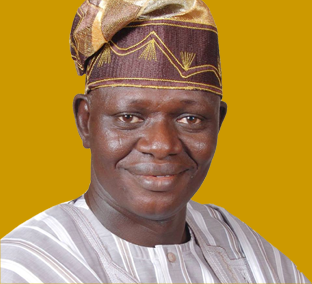 Kaze in a statement issued in Jos Monday and made available to journalists noted that many soldiers have paid the supreme price due to the connivance of fellow soldiers lamenting that the numerous Joint Task Forces littering the country are conduits depleting public resources.
According to him, "I join all men of goodwill in celebrating a reputable figure of national conscience Gen TY Danjuma who has exposed the complicit roles of armed forces in the anti-terrorism war. The precarious situation makes his advice for self-defense inevitable and well timed.
"Since the days of Gen Ihehirika when soldiers leaked information that led to the killing of troops heading to Mali, the armed forces have excelled in issuing public statements claiming to be in control. Many gallant soldiers have paid the supreme price due to the connivance of fellow soldiers with terrorists. All manner of Joint Security Taskforces that litter the country has are conduits for depleting public purse since Nigerians are being killed near their barracks and bases.
"Nigerians must be wary of supremacists like IG Ibrahim Idris's who instead of disarming killer Fulani herdsmen is bent on ceasing licensed den guns from members of the public who are victims. The authority for self-defense and possession of firearms is donated to Nigerians by the law and international conventions not the IG.
"The continued funding of terrorists by government in foreign currency ostensibly for ransom must stop. Rather unfortunately, President Buhari has since declared his intention to splash more cash on Boko Haram in the name of amnesty. The evil forces that orchestrated the Chibok abductions to enable their collaborators make political gains have choreographed the Dapchi girls' abductions and return again for same reasons."