By Princewill Ekwujuru & Favour Ikede
The battle for market share in the relaxer segment of the haircare market has pitched local and foreign products with local presence alongside imported brands for competition for  top position in the market.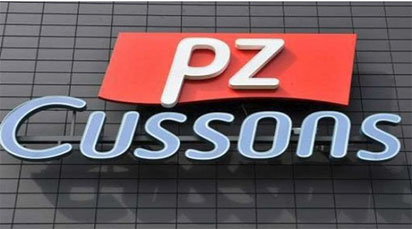 The local brands competing for market share include Promaxx, produced by Global Industries Limited; Ozone, manufactured by N.N FEMS Industries; Topklass Relaxer, manufactured by VIP Industries Limited; Soulmate Relaxer, manufactured by Soulmate Industries Limited and a few others.
The foreign products produced locally  are Venus, produced by PZ Cussons and Natures Gentle Touch, manufactured by Recare Nigeria.
The imported hair relaxer brands also jostling for market share are, Dark and Lovely, No-Lye cream relaxer, Linange Shea Butter Relaxer, Aveda light/elements texturizing cream, AyA cream silk, and  others.
The battle for supremacy is reflected in products segmentation, competitive pricing and attractive packaging, aimed at attracting more patronage in a bid to leverage market growth.
Another step taken by the producers to grow their market is product offering  in different  pack sizes and plastic containers, therefore widening consumer choice across different price range.
Vanguard Companies  and Markets, C&M findings revealed growing market for hair relaxer driven by  population growth,  increased desire for  beautiful, neat and fashionable hair and  investment in infrastructure by the multinationals with local presence.
C&M discovered that most of the brands come with shampoo, conditioners and oil, which makes it difficult for a consumer to buy the products differently.
C&M also noted that the distribution system employed by hair relaxer produces is not different from the direct supply approach employed by manufacturers in other industries, to reach their target audience.
Consumers speak
C&M  survey of  markets and hair stylists  in parts of Lagos, Ogun, Imo and Enugu States consumer preference. However, majority of them preferred Natures Gentle, Promaxx, Venus and Ozone.
Ms. Ann Orji, a hair styles  who operates  at Iyana-Isasi, Lagos said: "Most customers who come here use Promaxx, Ozone, Natures Gentle Touch relaxers, depending  on the scull and skin type. People also go for these products because of their quality. "
Another hair stylist, Francisca Ochonogor, whose shop is located at Isolo, Lagos, said, "All these products are of good quality, particularly Dark and Lovely, Venus and Natures Gentle Touch.
Ochonogor who refused to mention brand names stated:  "The challenge with some of the products is that consumers complain of burns after use."
According to Mrs. Bolatide Tobi, Chief Executive Officer of Unisex salon, Iyana-Iba market, Lagos State, said:  "Topklass hair relaxer  is the most popular among consumers. It is widely used in salons.  I often use the product because it repairs hair and makes it soft, although I inter-change both Promaxx and Topklass sometimes."
Mrs. Ogbonna Ijeoma, a hairstylist at Jennifer's salon at Ajegunle, Lagos State, said:  Topklass relaxer is the best so far for me, it softens my hair and makes it smooth and it is affordable.
Experts speak
A hair expert, Byron Ihugba of Byron Salon, Enugu State listed three factors consumers should consider before buying relaxers. He said these are:
Ingredients: Make sure you know the ingredients of the product you are buying. Some manufacturers incorporate undesirable formulations such as sulfates and parabens. And this may have negative results on your hair or skin.
Versatility: Today, there are numerous advanced hair relaxers and texturizers that are not just formulated for hair but also are ideal for the skin and nails. I'll advise that you go for these versatile products because they promote ultimate convenience.
Results: The performance of hair relaxers and texturizers greatly vary. This means some may take longer than others to deliver results. It is, therefore, important to go for that product, which delivers instant results, since this saves a lot of money in the long run.
Having thin or damaged hair is a nightmare. First, it is difficult to maintain and second, you may have friends gossiping about your looks all over the neighbourhood. Fortunately, you can put an end to this once and for all.
Another hair stylist, Josephine Okere, said:  "After making hair for people  15 years, I find most people still have a hard time with this very fundamental task.   The first step is figuring out what type of hair you have. Do a test and see if the diameter of your hair is smaller than a quarter. That means you have fine hair. And a quarter or more means you have medium to thick hair," said Okere.