By Gabriel Enogholase
BENIN— EDO State chapter of Peoples Democratic Party, PDP, has again denied the allegation by a group, Reform Mandate Group, that the party left a debt burden of N100 billion for All Progressives Congress, APC, in 2008, insisting that it was blatantly false.
In a statement in Benin City, yesterday, state Publicity Secretary of the party, Mr. Chris Nehikhare, the party said whereas the APC government of Mr Adams Oshiomhole, inherited N4 billion from the PDP administration in 2008, Edo State now owes over N400 billion internally and externally, making it the third most indebted state in the country.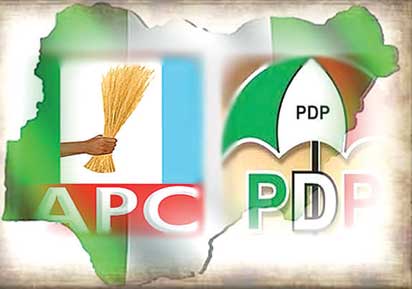 He said, "APC inherited N4 billion debt from PDP in 2008; Edo State is now third most indebted state in Nigeria under APC with over N100 billion borrowed in 10 years ((2008-2018)."
"Chief John Odigie-Oyegun, APC National Chairman, as governor, took African Development Bank, ADB, loan for Ikpoba River dam water project, the PDP government preserved the materials that were purchased by that government, but the materials were sold.
"PDP built two housing estates from the N2 billion collected from the capital market from issuance of bonds— Iyekogba and Iguosa. But the APC government of Oshiomhole's N30 billion bond for storm water project unaccounted for. Evbotubu residents are exposed to the dangers of the abandoned project;  Edo APC government received N30 billion refund for PDP excess debt repayments.