After watching the Super Eagles beat his adopted country, Emmanuel Olisadebe has backed the Nigeria hopefuls to reach the quarter-finals of the 2018 FIFA World Cup tournament in Russia.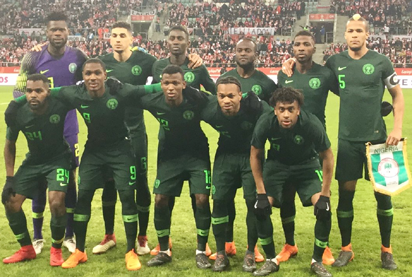 "I was a little surprised with the result based on the FIFA rankings – Poland are sixth in the world and Nigeria are 52nd – as well as the fact that Poland were playing at home," Olisadebe admitted.
"In Poland they are disappointed because they expected a lot more from their team.
"But what was most important is that it was a good test for both teams and this gives them a chance to work on their weaknesses and strengths."
He said both teams did not show enough in Wroclaw, but at the same time he said it would a disappointment if they did not reach the quarter-finals in Russia.
"It was interesting game even though both teams didn't show that much," he told SCORENigeria
"For them to do well at the World Cup, they need to do more.
"I believe it would be a bad World Cup for Nigeria if they failed to reach the quarterfinals, same with Poland."