French fashion icon Hubert de Givenchy has died at 91. The designer's death was confirmed by his partner Philippe Venet to AFP News, BBC reports.
Venet verified that Givenchy died in his sleep on Saturday. On Monday, De Givenchy's Instagram page shared the news with its followers.
"The House of Givenchy is sad to report the passing of its founder Hubert de Givenchy, a major personality of the world of French Haute Couture and a gentleman who symbolized Parisian chic and elegance for more than half a century. His enduring influence and his approach to style reverberates to this day.
He will be greatly missed."
The designer founded one of the world's leading fashion houses in Paris in the 1950s, before making his way to North American markets.
The designer had styled the likes of former first lady Jacqueline Kennedy and legendary actor Audrey Hepburn.
"He revolutionised international fashion with the timelessly stylish looks he created for Audrey Hepburn, his great friend and muse for over 40 years," the house of Givenchy said in a statement on Monday. "His work remains as relevant today as it was then."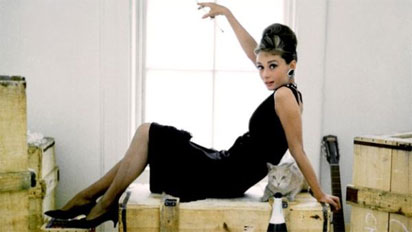 Claire Waight Keller, artistic director of Givenchy, said on Instagram she had the honour to meet and know the designer since she joined the brand.
"Not only was he one of the most influential fashion figures of our time, whose legacy still influences modern day dressing, but he also was one of the chicest most charming men I have ever met.
"The definition of a true gentleman, that will stay with me forever."
De Givenchy was born on Feb. 21, 1927 to an an aristocratic family in the provincial city of Beauvais, AP reports, and founded his label in 1952.
In 1988 he sold it to luxury conglomerate LVMH and retired years later.
NAN