Boko Haram killed 10 people in three separate attacks in northeast Nigeria, in the latest violence against civilians in the restive region, local militia said Wednesday.
On Tuesday, four loggers were killed when they stepped on a landmine left by the jihadists near Dikwa, 90 kilometres (55 miles) east of the Borno state capital, Maiduguri.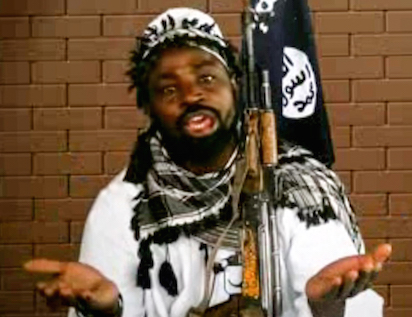 The four had gone to retrieve a vehicle abandoned the previous day following a Boko Haram ambush that left three dead.
"Four people died yesterday (Tuesday) just outside Dikwa as a result of an explosion from a mine planted by Boko Haram," Babakura Kolo, a militia leader in Maiduguri, told AFP.
"They were among a team of loggers who were attacked by Boko Haram on Monday while on their way to the bush to collect firewood under security escort.
"Three loggers were killed in the attack while the rest fled to Dikwa and left behind a pickup van."
Another militia leader, Ibrahim Liman, gave a similar account of the incident.
Also on Tuesday, three people were killed in Gamboru on the border with Cameroon, said Umar Kachalla, a militia leader who is based in the town.
He said the attackers sneaked into the town on foot at about 2:00 am (0100 GMT).
"They slaughtered their first victim in the Kasuwar Shanu area and looted his provision store before moving to Fulatari area where they shot dead two residents," he said.
The motive for the killings were unclear, he added.
In August 2014 Boko Haram seized Dikwa, forcing residents to flee to Maiduguri.
Chadian troops retook it from the insurgents the following March, allowing residents to return, but sporadic attacks persist from the jihadists hiding in remote areas.
Most of the returnees to Dikwa live in a camp for the displaced where they rely on food handouts from aid agencies.
Many have turned to felling trees from the surrounding bushland to sell as firewood to make money to buy extra provisions.
Boko Haram have increasingly targeted loggers in their armed campaign, accusing them of spying and passing information to the military and the local militia fighting them.
In January five loggers were killed in Ajeri village near Dikwa in an attack that left four others injured.
The Islamist militants' nearly nine-year insurgency has killed at least 20,000 and forced some 2.6 million others to flee their homes, sparking a dire humanitarian crisis.