By Pastor Oloruntimilehin Joshua Daramola
People are viewing barrenness from one perspective of child bearing. A woman that could not bear children is regarded as a barren woman. What is barrenness? Barrenness is concerned with a person that lacks, not successful in life. Barrenness means fruitlessness. It's a kind of affliction.
A business, marriage, career or ministry without fruit is barren. Some people are crying that they are not bearing children while others are crying that they could not sell their children. These two categories are barren because they are experiencing the same pains and agony. Some people are so wealthy but lack peace of mind and good health. Meanwhile some people are healthy and strong but are thinking of what to eat for the day.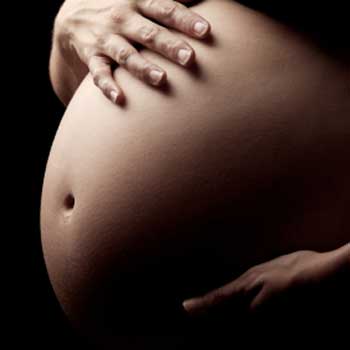 They are sorrowful and depressed so they are barren. In fact barrenness causes the kind of pains and sorrow, that no food, drink or consolation can remove. I Samuel 1:6-10 "And her adversary also pro-voked her sore, for to make her fret, because the LORD had shut up her womb. And as he did so year by year, when she went up to the house of the LORD, so she pro-voked her; therefore she wept, and did not eat.
Then said Elka-nah her husband to her, Hannah, why weepest thou? And why eatest thou not? And why is thy heart grieved? Am not I better to thee than 10 sons? So Hannah rose up after they had eaten in Shiloh, and after they had drunk. Now Eli the priest sat upon a seat by a post of the temple of the LORD. And she was in bitterness of soul, and prayed unto the LORD, and wept sore." It is only God that can remove the pains and sorrow of bare-ness because He can make the barren to be fruitful in no time.
A lady or man that supposed to have been married but no hus-band or wife, a lady or man that men and ladies are willing to marry but do not have what it takes to go into wedlock, they are all barren. Therefore, barrenness is not only concerned with child bearing but with the lack of good things of life. A Yoruba adage says 'a mother that her children fail to take care has lost child-bearing'. But a woman that has no child, it is the child that would bury her.
The adage finally says the person that the children bury is the one that bears children. It is pertinent to share with you a true story of a woman that died recently. This woman was the senior wife of her husband but had no child. She was marrying other wives for her husband.
She was so compassionate and loving that the upbringing of the children of other wives became her concern. She saw to it that her husband took care and educated all the children. They were under her care, so when she died at a very old age, all the children came from abroad and within to honour the woman with a befitting burial that some could not honour their biological mother. In fact the burial became the talk of the town.
*For further enquiries contact The Omnipotence Mission of God, 2 Oloruntimilehin St, Pipeline, Mosan off Ipaja road, Lagos or call 08023020108; 08058110288.
*For further enquiries call:
08023020108, 08058110288. www.facebook.com/pastoroloruntimilehin.