President Yoweri Museveni of Uganda said Africa is now ready to join the rest of the world in industrial revolution after missing out for the past 500 years.
Addressing the Fourth World Customs Organisation Authorised Economic Operators (AEO) global conference in Kampala on Wednesday, Museveni said Africa had been held behind by a number of challenges such as slave trade, colonialism and neo-colonialism.
"We have woken up and we are getting out of all these problems. Although we were the leaders in the Iron Age, we were left behind as the rest of the world underwent the industrial revelation," Museveni said.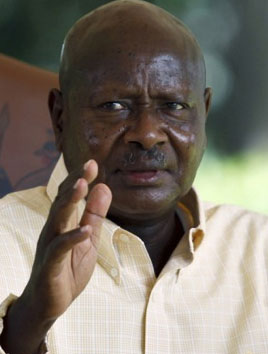 Museveni advised members of the East African Community that East Africa is now a customs union, with a population base of about 180 million people, which can be exploited for different trade opportunities.
"Africa's population is growing and we are going into industrial age, digital revolution and I want to assure you that Africa will be part of the global trade on equal terms," Museveni said.
The Global AEO Conference brings together representatives from customs administrations, the business community, the government as well as policymakers and academics to discuss the successes and challenges of customs and the private sector in implementing AEO programmes.
NAN