The General Overseer, Living Faith Church Worldwide, Bishop David Oyedepo, says worshipers should remain resolute, steadfast in their faith in God irrespective of their challenges.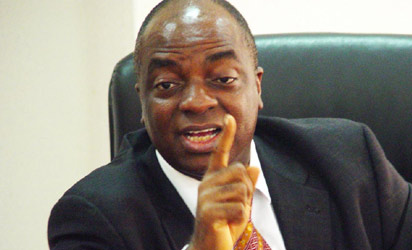 In his special Sunday sermon entitled "Assessing God's Plan for your Life in His Book'' in Lafia, he observed that "a better tomorrow is for who are steadfast in serving Him''.
Represented by Pastor Emmanuel Olumuyiwa who travelled to Lafia to deliver the message, Oyedepo said: "Believers who are facing one challenge or the other should not be panic.
"Better tomorrow awaits them once they understand what they are destined for after reading God's book and accepting God's plan in their lives.
"God has a plan for your life, not minding where you are and what you may be going through; life may present to you a bend that slows down your journey but don't take the bend as the end.
"Remain resolute in your faith in God and He will rescue you from whatever you are going through.
"His plan for your life is packaged in His book but is waiting for you to discover it. So look out for what is the plan of God in your life.
"Everything written in the book concerning you is meant to pass if you will believe the word of God in His book.''
According to him, destiny is recoverable no matter the mistake done in the past by believers if he accepts the word of God as a guide.