By Emman Ovuakporie & Levinus Nwabughiogu
ABUJA—APPARENTLY disturbed by wrong signals emerging from the steel sector, the House of Representatives, yesterday, moved that the Ministry of Steel should be probed for employing an audit firm allegedly discredited globally for promoting corruption.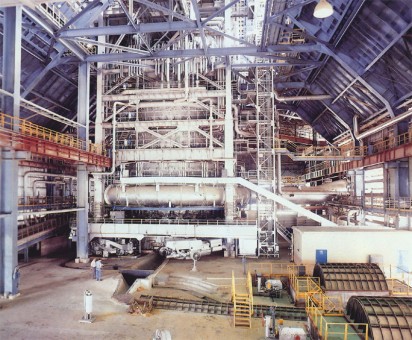 To this end, the House made four resolutions, which included expansion of the ad-hoc committee probing Ajaokuta Steel complex and possibility of a bill on it; expansion of special committee to further inquire into why Mr Kayode Fayemi engaged a globally discredited firm, PricewaterhouseCoopers, PwC, in auditing Ajaokuta Steel Complex without due process.
It is also to further expand the scope of the committee to inquire into the nature of the conflict of interest that may have risen on account of Kayode appointing a firm, Greenwich Trust Ltd, allegedly headed by wife of his political mentor and the fact that President Muhammadu Buhari should stop the minister from proceeding with the concessioning processes of the company, pending a review ordered by the House.
This was based on a motion promoted by Ahmed Yerima and 24 lawmakers, entitled ''Urgent Need to Investigate the Circumstances under which the Federal Ministry of Mines and Steel Engaged the Globally Discredited PricewaterhouseCoopers (PwC) to Audit Ajaokuta Steel Complex for Purposes of Concessioning.''