By Simon Ebegbulem
BENIN CITY— Benin National Council, BNC, a socio-cultural organisation in Edo State, has appealed to Governor Godwin Obaseki and the Oba of Benin, Oba Ewuare 11, to direct the newly elected local government chairmen, especially those in Edo South senatorial district of the state, to reside in their various communities rather than in Benin City, so that the councils can witness accelerated development.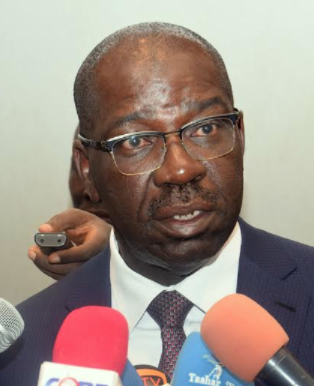 A statement by BNC Vice President, Evang. Ralph Osaigbokan, said: "Mr. Governor, we are sad to draw your attention to the fact that the recently elected chairmen refused to obey the  royal order as many of them have remained in Benin City from where they seldom  go to their respective councils.
"From our investigation, the major culprits are those from Edo South. We are unable to single anyone out from the offenders and without over-flogging the facts, their absence contributed to the poor performances in our local government areas in Edo South.
"With the benefit of history, we are appealing to the governor  and the Oba of Benin to direct the new council chairmen to reside in their localities, because this will give them the opportunity to understand the expectation of the people.
"In addition, the administrative cost will be drastically reduced if the chairmen are made to reside with the people at the grassroots.
"We are encouraged that you will take our demand seriously and deal with it expeditiously because as a Benin man from a responsible and traditional family, you will want Edo South to develop at a relative rate to the Central and North."
"If this anti-progressive trend continues, we may consider peaceful processions to these councils to express our profound disenchantment. We here and now hand a 41 day ultimatum within which the council chairmen should quickly relocate to their official base," he stated.